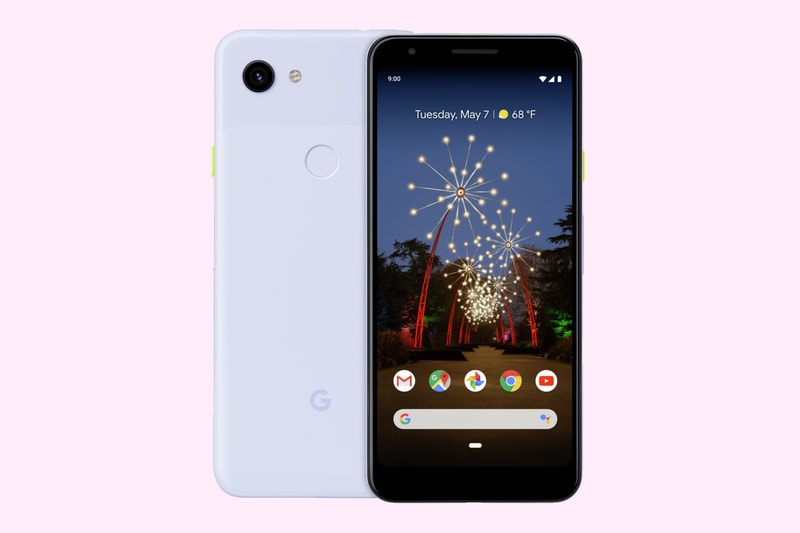 Google has officially revealed the next phase in its Pixel smartphone family, debuting the 3a and 3a XL which are the tech powerhouse's most affordable devices to date. Similar in style, function and aesthetic to the Google Pixel 3, the two new additions arrive in three color options: "Just Black," "Clearly White" and "Purple-ish." The sleek phone retains many of the qualities that's made the original Pixel devices such a hit – including the extraordinary camera. This version includes the Google Lens, which can identify products similar to what the camera is focused on, portrait mode and Night Sight which allows you to produce amazing photos even when the light quality is less than ideal. Additionally, Google Photos is built into every handset, so you don't need to worry about running out of storage.
Another notable feature is the AR function in Google Maps – no more getting lost whilst trying to figure out which direction the blue dot is facing, you can simply flip your phone up vertically and get clear directions with street view. The Pixel 3a also has an Adaptive Battery that can last up to 30 hours on a single full charge and for those who value trying to be more present IRL, placing the phone face-down results in notifications being temporarily disabled.
Also revealed was the Google Nest Hub Max – an addition to the Home Hub range. This iteration comes complete with a larger screen and new features like a Nest Cam which allows you to activate the camera remotely via the app and Quick Gestures, which allow you to control the media playing just by raising your hand.
Get a closer look at the products in the gallery above. The Google Pixel 3a and 3a XL are available to buy now at Google's web store and select retailers, however the Nest Hub Max will release this summer. In related news, did you hear that Instagram is testing out the removal of the like function?
Click here to view full gallery at HYPEBAE