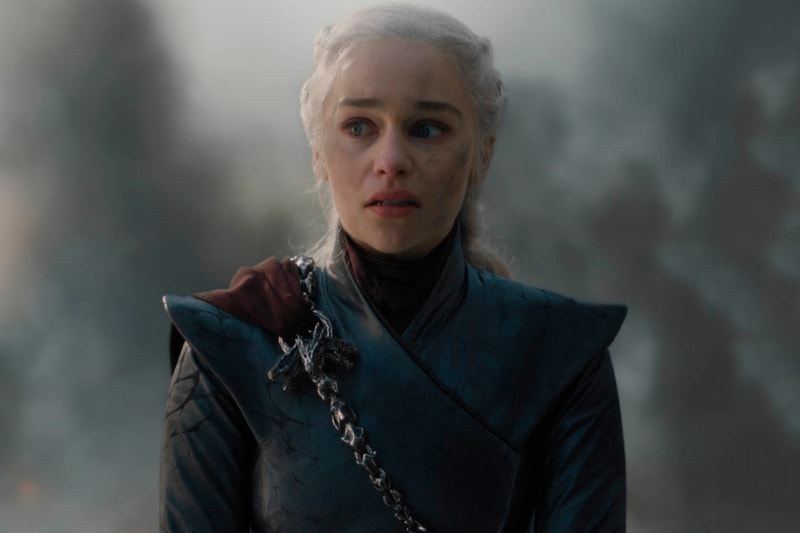 Many fans can agree that Game of Thrones' eighth and final season is just not up to par to its previous chapters.
According to recent reviews, Sunday night's penultimate episode titled "The Bells" is currently the worst-reviewed in the show's entire history, even falling behind season 5's "Unbowed, Unbent, Unbroken," (54%) which included Sansa's brutal rape scene. This news comes as sort of a surprise considering GoT is no doubt one of biggest shows in the history of television, having created episodes with the same runtime as a feature-length film.
WARNING: This post contains mild spoilers.
At the time of writing, "The Bells" has a score of 44% on Rotten Tomatoes' review aggregator with a critics' consensus that states, "too much plot in too little time muddles the story and may leave some viewers – and maybe Cersei – feeling its conclusions are a little unearned." It's even been noted that there has been a one-way decline in ratings since the beginning of season 8. The season's fourth episode "The Last of the Starks" also brought in less than ideal ratings with a score of 57%.
Fans have also taken to social media to express their displeasure with the show's current run, even citing showrunners David Benioff and DB Weiss have "ruined" the characters of Daenerys Targaryen and Jaime Lannister with last night's plot developments and trying to rush the show's conclusion.
In an interview with Entertainment Weekly, Weiss and Benioff stated HBO wanted them to create more than six episodes for season 8, however they declined. "HBO would have been happy for the show to keep going, to have more episodes in the final season," Benioff said. "We always believed it was about 73 hours, and it will be roughly that. As much as they wanted more, they understood that this is where the story ends."
The final episode of the series will air on HBO Sunday, May 19. Take a look at the teaser before then.
Following the series finale, a two-hour Game of Thrones: The Last Watch documentary will air.
Click here to view full gallery at HYPEBEAST