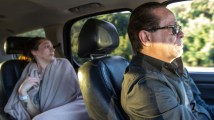 This is what drug addiction did for Nicole Norwood. She lost her savings and her apartment. She lost custody of her 5-year-old son and she nearly lost her life. She bottomed out sleeping in her car, landing…
Photo Credit: Austin Dave
This story uses functionality that may not work in our app. Click here to open the story in your web browser.
Source: NBC Southern California – Southern California News – LOLITA LOPEZ, PHIL DRECHSLER and JASON KANDEL