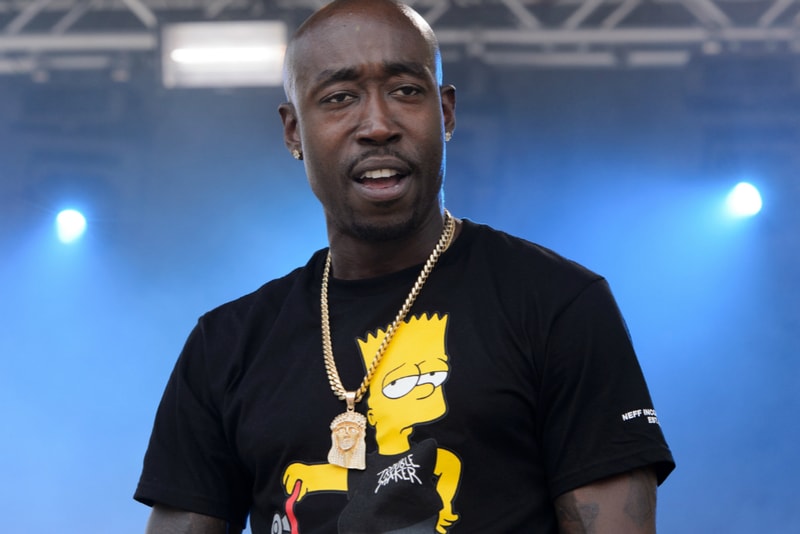 Even though Freddie Gibbs and Madlib just dropped an entirely new full-length studio album together less than two months, they're still cranking out high-profile collaborative cuts. Following up this past June's "album of the year" contender Bandana, Freddie Gibbs and Madlib are teaming up with Oh No for a new joint record for Adult Swim's Adult Swim Singles venture. Known as "The Next Day," Freddie Gibbs, Madlib and Oh No's new collaboration blends gritty, street-seasoned bars with funk-inspired grooves. Outside of their own highly-curated studio projects together, it's pretty rare to hear Gibbs and Madlib's incredible chemistry on one standalone release, so don't sleep on this latest effort.
"I usually look at the instrumentation and the year on the cover. It's all types of music," Madlib told Pitchfork earlier this year, sharing a rare insight into his creative approach and recording process. "Most of the time I buy stuff I don't know just so I can hear something new. Mostly black or European, Chinese. Anything, man. I've been around a lot of the world, so that's where I cop the most records. When I'm on tour, that's the main thing to do. Hang with chefs, and buy records."
You can listen to Freddie Gibbs, Madlib and Oh No's collaborative record for Adult Swim Singles, "The Next Day," below, and stay tuned for more unique new musical releases from the Adult Swim Singles program.
Earlier this month, Freddie Gibbs linked up with Cousin Stizz for a more celebratory joint offering, "Toast 2 That."
Click here to view full gallery at HYPEBEAST