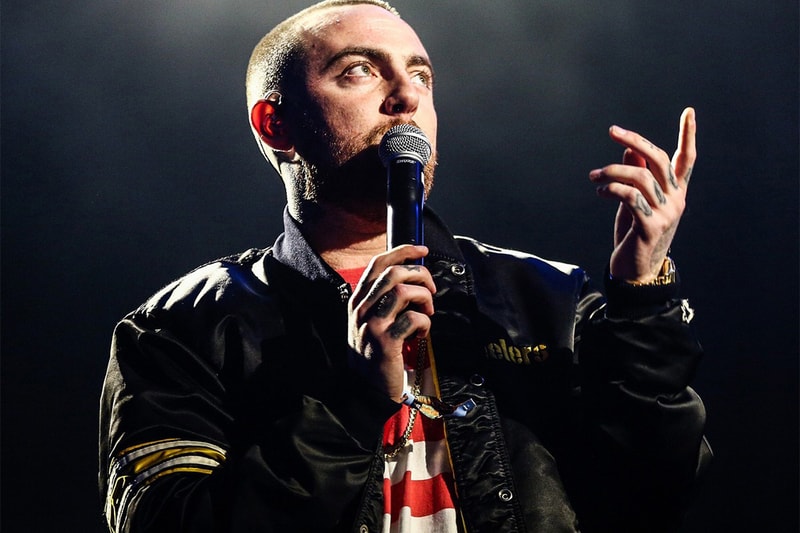 Flying Lotus has shared a new version of his single "More" with Anderson .Paak, dropping Mac Miller's unreleased verse at one of his recent shows. Uploaded by Redditors PsychedelicSunset420 and dasfunny, the late rapper's cut clocks in at approximately 20 to 30 seconds. The verse ends with FlyLo putting up a portrait of Miller atop the Shinichiro Watanabe visuals, giving the beloved artist a shoutout along with the crowd.
A number of Miller's unreleased tracks have recently surfaced, such as "Benji the Dog," "Real" reportedly produced by Metro Boomin, and "The Sun Room" reportedly produced by Thundercat. Confirmation of a Maclib EP also came to light after the producer performed their cuts together, however Madlib himself has said that there are no plans to officially release it.
In other music news, Jeezy has revealed the full tracklist of TM104.
Flying Lotus played this last night. Some Mac bars on his track "More" with Anderson .Paak . Really hope to see this version get released in the future. Much Love from r/MacMiller
Flying Lotus plays different version of his song "More"… this time with a new Mac Miller feature from r/hiphopheads
Click here to view full gallery at HYPEBEAST