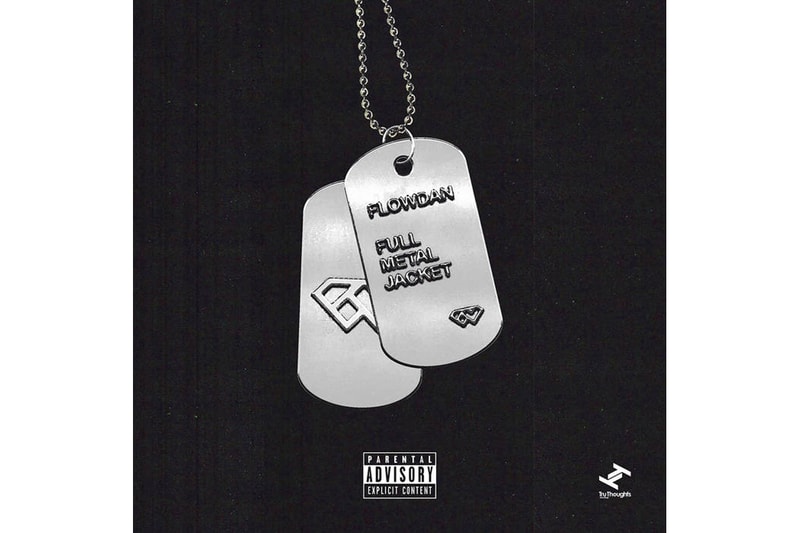 East London grime powerhouse Flowdan, real name Marc Veira, has mandated a staunch hold within the UK's long-standing grime scene over the subculture's budding history. Maintaining a close relationship with Wiley and through frequent collaborations with dub and dancehall producer The Bug, Veira has aptly infused drum & bass, jungle, and garage into his expansive discography as a legendary MC. After releasing his second studio album, Disaster Piece, in 2016, Flowdan has returned with a menacing anecdote that seeks to explore the darker aspects of London in his latest full-length project, Full Metal Jacket.
Flowdan's latest project effortlessly channels the MC's iconic sound – it's tinged with his usual darkened style, with him throwing down classic drill flows over battering dub, garage, dancehall, and jungle-infused grime instrumentals. Toting 11 tracks, Full Metal Jacket is a well-placed installment in Veira's flourishing discography, with him meticulously crafting a full-length project that relishes alongside his historic hits like "Skeng" and "No Gyal Tune." Tapping fellow dancehall-infused MC iRah and Boy Better Know-signed Frisco for a variety of the project's tracks, Flowdan has crafted a vision of London, which "tackles the daunting nature of the city; one that may seem welcoming and beautiful to tourists, but not to those who experience it in day to day life."
You can stream Flowdan's latest album, Full Metal Jacket, below.
For more music news, Flying Lotus recently dropped Flamagra.
Click here to view full gallery at HYPEBEAST