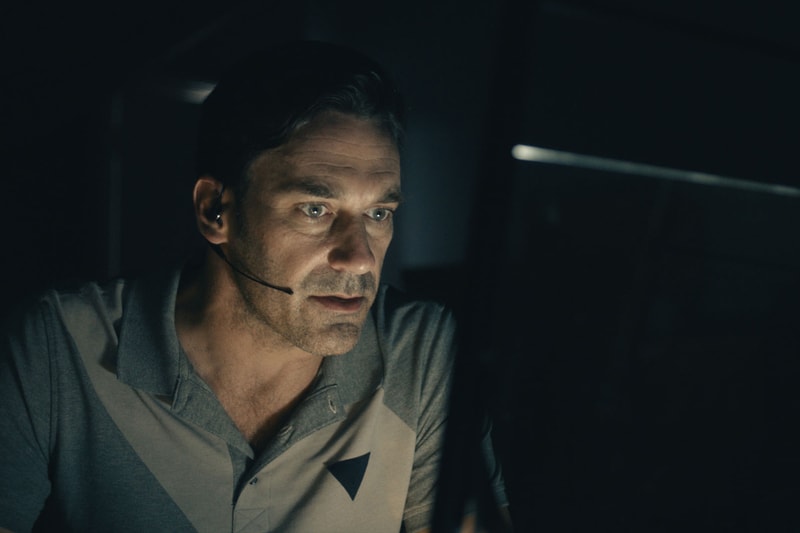 Since being taken under the wings of Netflix, Charlie Brooker's British darling Black Mirror has truly soared since its initial run on Channel 4. Following an interactive episode released in December, the show's highly-anticipated fifth season returned on Wednesday and sure enough fans have already finished binge watching the latest technophobia narratives the season had to offer. However, not anytime soon can we forget the bond shared between Anthony Mackie and Yahya Abdul-Mateen II in "Striking Vipers," the episode which is being herald as the next "San Junipero;" the buzzing cellphones of "Smithereens;" and Miley Cyrus' foul-mouthed Ashley Too.
As we inevitably finished the three episodes, the season felt like it was over before it even began. Through Brooker's searing social commentary, we saw a place where technology has wreaked havoc and warped people's minds, and each episode's message will stay in our minds for years to come. If your thirst for dark technology isn't fully quenched yet, here are 16 movies and shows you should watch after finishing Black Mirror… if your mind can handle it.
The Twilight Zone – Jordan Peele Reboot
Yes, it's kind of become a cliche to compare The Twilight Zone to Black Mirror, but the former has greatly influenced the latter, not only with its anthology format, but also how each episode is able to make a startling point about our society and where it's heading. The Jordan Peele reboot just finished its 10-episode first season run late last month and features a camo by Rod Serling himself. Standout episodes include "Six Degrees of Freedom" and "Replay."
Westworld
Westworld is like one very long episode of Black Mirror where a group of robots locked up in an amusement park for society's elite become self-aware. As we watch these robots, including the amazing performance of Evan Rachel Wood as Dolores, reach The Singularity — the hypothetical point when artificial intelligence surpasses human intelligence — we begin to question what really makes something human. Both AI and The Singularity are themes explored in Brooker's show. The third season is set to return to HBO in 2020.
The Handmaid's Tale
Remember the anguish you felt after watching the UK Prime Minister having sexual intercourse with a pig in "The National Anthem" or how Liam Foxwell felt after he found out his wife was cheating on him in "The Entire History of You?" These emotions will be increased tenfold when watching Hulu's The Handmaid's Tale. Based on Margaret Atwood's literary classic of the same name, what makes The Handmaid's Tale so terrifying is it seems like a very possible outcome for the future of our society, and isn't that what Black Mirror is all about?
Philip K. Dick's Electric Dreams
Taking its name from the story that inspired Blade Runner, Electric Dreams' 10 episodes are each inspired by a mind-bending tale told by Philip K. Dick. Electric Dreams' one and only season housed 10 self-containing episodes and is one of the closest series to Black Mirror, although it's been described as "the poor man's" version. The anthology series even made its premiere on Channel 4, the same network that kickstarted Black Mirror in 2011. Besides Blade Runner, Dick's stories have also been adapted into the film Minority Report.
Altered Carbon

Similar vibes with Ghost in the Shell, Altered Carbon is a cyberpunk series that takes a look 350 years into the future. Humans have been reduced to storage devices while the consciousness can be transferred from body to body. One part dystopian sci-fi, one part detective thriller, Altered Carbon will help fill the void left behind by Black Mirror season 5. What's more is Anthony Mackie, who starred in "Striking Vipers," will take on the lead role in season two, which lands later this year on Netflix.
Utopia

For something a bit darker, Utopia is another Channel 4 gem that sees five strangers banning together against the mysterious Network and its sinister plans to curb world population. Filled with herald cinematography and storytelling, Utopia made shockwaves when it debuted in 2013 for its nightmarish brutality. Originally David Fincher and Gone Girl writer Gillian Flynn were planning an American remake of the show, however it has since been cancelled.
Dark Net

Showtime's American documentary Dark Net explores deep into the dark web, serving as a real-life Black Mirror. Looking at both the lighter and darker sides of technology, the show explores themes such as biohacking, cyber-kidnapping, digital warfare, revenge porn, and online cults. The show taps into the same ideals and obsession that got us hooked on Black Mirror in the first place, yet it is more chilling since it's all based on reality. Following some of the actual crimes that have been committed, Dark Net will make sure you never look at tech the same way again.
Network

It's been stated that this American satirical black comedy has influenced Charlie Brooker, giving him a base of materials to work with. Centering around a fictional television network named UBS, the film has gone on to predict how the modern world can turn to a dystopian mess. Much like how "The Waldo Moment" from Black Mirror Season 2 showed a political run in similar suit to Trump's current campaign.
How TV Ruined Your Life

The BBC Two television series is another brain child of Charlie Brooker. With Black Mirror, Brooker weaved fictional tales about why we should be more distrustful of technology and in How TV Ruined Your Life – which is also written and presented by Brooker – he examines how the medium has bent reality to fit its own ends. In the past 30 years, TV has made us as humans more distrusting of ourselves and the media in general, and with Brooker's mind-bleeding accuracy, it will stick with us for the years to come.
Ex Machina

Remember that guy in Black Mirror's Season 2 episode "Be Right Back?" He also stars in this sci-fi thriller alongside Oscar Isaac and Alicia Vikander. In the film, Domhnall Gleeson's character is chosen to be the human component in a Turing test to determine the capabilities and consciousness of a beautiful robot named Ava. A film full of mind games, it feels just like a longer, more fleshed out episode of Black Mirror and will definitely be leaving you will a ton of questions when those end-credits start rolling.
Humans

Set in a parallel present universe where "Synths" – advanced robotic servants – are the latest must have family item, the British-American sci-fi show explores the theme of artificial intelligence. The show goes beyond by looking into the drama raised by our own species and the technology that we are so increasingly reliant upon.
Her

Spike Jonze's postmodern pastoral look at a man who dates his operating system shows viewers it's just as sensual and heartbreaking as the real thing. More upbeat than most Black Mirror episodes, the techno love story doesn't feel too far off from a distant utopian future. Maybe soon enough, we'll all be falling in love with a sophisticated AI called Samantha.
Dead Set

Another one of Charlie Brooker's satirical commentaries, and quite possibly his greatest work, Dead Set immerses us on his take of the Big Brother house. Inspired by the classic horror Dawn of the Dead, the show chronicles a zombie takeover of Britain, while the cast and crew of Big Brother have no idea of what is happening in the outside world.
Ghost in the Shell & Franchise

The popular Japanese manga is one of the best contemporary outlooks on the near-future of Internet technology. Taking us into a cyberized future, brains have now been incased in aluminum and connected to the Internet. With Japanese scientist already trying to bring us closer to the world of Ghost in the Shell, the movie's futurology may be closer than we think. The anime has also received a Hollywood reboot starring Scarlett Johansson.
Residue

The British sci-fi series has been described as Black Mirror with a Game of Thrones cast. Though it's not so tech heavy, the Channel 4 turned Netflix offering follows a photojournalist who uncovers a web of conspiracy after a mysterious explosion set in a dystopian city. Residue will have you hooked from the very first moment.
Mr. Robot

In a world where anonymous internet groups can bring down companies, personal records can be wiped out with the click of a button and computer coders are kings, this is where Mr. Robot exists. Following a young programmer working as a cyber-security engineer by day and a vigilante hacker by night, Elliot is recruited to help bring down corporate America. The programme tackles many difficult topics and themes head on, such as corporate and political corruption and greed all while highlighting our obsession and reliance on material possessions and intertwining its narrative with real world events.
Click here to view full gallery at HYPEBEAST