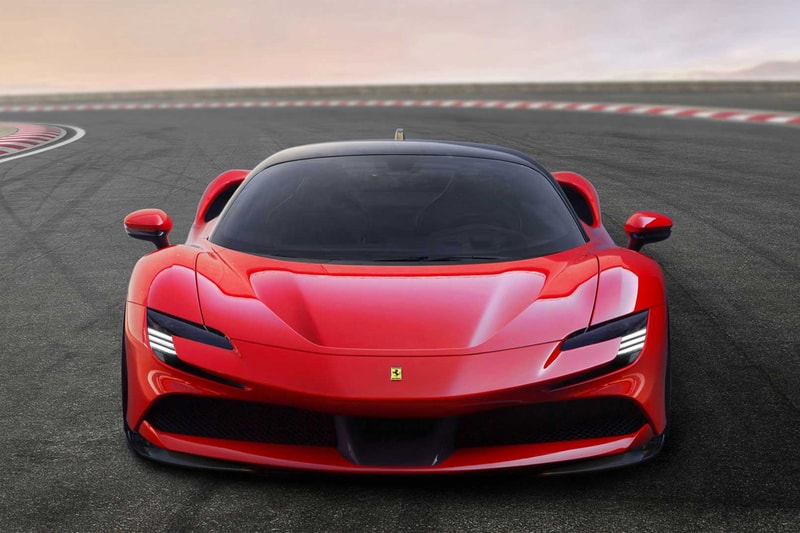 Italian supercar maker Ferrari has just unveiled its latest model: the SF90 Stradale. Not only is this Prancing Horse the most powerful road car ever produced by the brand, it also achieves this feat as a plug-in hybrid.
The supercar is equipped with a 4.0-liter turbocharged V8 capable of producing 769 horsepower on its own, and 590 pound-feet of torque. Just by the engine itself, the SF90 is already the most powerful V8-powered car ever. It's then coupled with three electric motors — two up front and one at the rear — powered by lithium-ion batteries that together gives an extra 217 horsepower to create a powertrain capable of a total output of 986 horsepower. The motors also mean that this Ferrari is an all-wheel drive supercar, the first of its kind for the company.
Weighing in lighter than the current seven-speed dual-clutch transmission is the Stradale's eight-speed dual-clutch transmission, capable of shifting gears 100 milliseconds faster than the transmission on the 488 Pista. Together with the powertrain, this beast is capable of doing 0-60 mph in just 2.5 seconds, and can reach a speed of 125 mph in 6.7 seconds; its top speed is a whopping 211 mph. Taken to the tracks, Ferarri's latest hybrid recorded a lap time of 1:19 at Ferrari's own Fiorani test track, easily matching the LaFerarri's 1:19.70.
Off the tracks, as a hybrid designed for the road, Ferarri has included a pure electric mode for the more environmentally-concerned, though its maximum electric speed is capped at 84 mph, with a range of 16 miles.
For more automotive news, the new Toyota Supra may end up getting a manual transmission after all.
Click here to view full gallery at HYPEBEAST