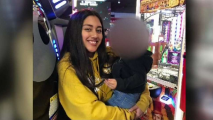 A father prays Easter Sunder for the safe return of his 15-year-old daughter, last see with her mother and another man, both of whom are murder suspects in a Carson slaying.
Photo Credit: Family of Alora
This story uses functionality that may not work in our app. Click here to open the story in your web browser.
Source: NBC Southern California – Southern California News – RICK MONTANEZ