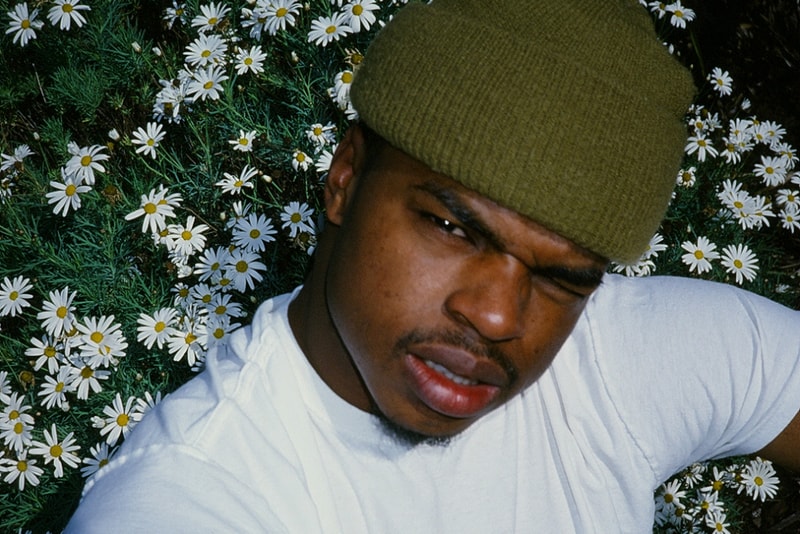 Continuing to solidify his spot as one of the most talented singer-songwriters in the Bay Area's contemporary music scene, multi-discipline Oakland artist Elujay is jump-starting his 2019 campaign with a new project titled Adojio.
Made up of seven new tracks, the Adojio EP comes to us following a year's worth of recording and creation. "Adojio is a lot more loose, and has more natural emotion in it, thus me feeling very free during the recording process," Elujay tells us. "The subject matter was all over the place, but still aligned in the direction of astronomy, love, vulnerability, and self-reflection. I started playing guitar again after a 9 year hiatus … I began playing in September 2017, because I wanted more guitar in my songs. I started singing more, and writing records with a lot of musicians. I made over 100 songs/song ideas in the past two years. I scrapped the project about twice while keeping a few elements."
Taking inspiration from the forward-thinking sounds of Frank Ocean, Pharrell, N.E.R.D., Bjork and Jamiroquai, Elujay set out to create an artfully-ambitious project that's both soulful and experimental. "Besides the musicality of it, I was inspired by a lot of films like Victoria, which was shot in one take. Its inspiration was drawn from the fact that the message was so powerful and complex, hence the production being very minimal. I started to understand that concept of being minimal in a complex way per-se," Elujay shares.
Notably, EP cut "Spaceships" also stands out to Elujay as the lone composition that truly embodies his sonic direction and musical movement. "It's the best intro that I've ever written," Elujay explains. "It really represents my entire sound. – having an indie feel to it, but still having a bit of Pharrell and Neo-soul, with a hint of SoundCloud production. It really was my child."
"My biggest take away from this album is to continue to trust my gut feeling and to love a track for how it sounds," Elujay concludes, revealing his parting thoughts on Adojio. "The feel of a record is super important. Look at King Krule, Blood Orange or even Earl Sweatshirt – some of their best songs are very 'lofi-ish,' and not 'studio quality' records. Ultimately, I don't think any of that stuff matters. For most of the records I had my engineer, Jorge Gutierrez, mix, I'd have him use the reference track I mixed as a literal reference of how I wanted it to sound, so I could keep the natural feel of it."
You can stream Elujay's new Adojio EP below.
Click here to view full gallery at HYPEBEAST
Source: HYPEBEAST