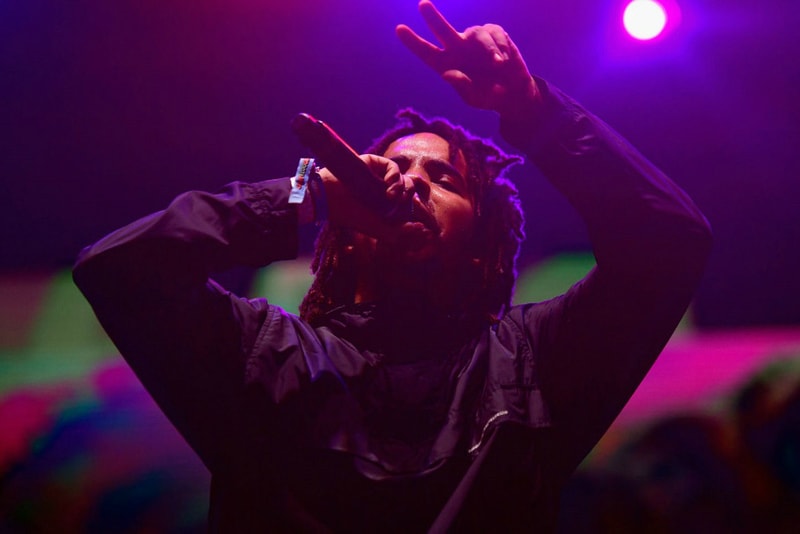 Fresh off the release of a new short film and with a major tour ahead of him, Earl Sweatshirt teams up with Lucki for a new single in support of the Chicago rapper's forthcoming Freewave 3 project. Known as "All In," the aforementioned record finds Earl and Lucki going back to back over a woozy, gritty groove.
"I'm picky lil' bitch, don't want her friend 'round me 'less she look good as my bitch / I need two of them shits, I need no ni***a 'round me but I'm Dash, so it come with the shit," Lucki raps. "Having fun with this shit, off-beat babies / I'm a demon, I can't keep my mind off this bitch."
Earl previously co-signed Lucki and his unique style and sound back in May of 2015, taking to Twitter to share the following praise:
lucki eck$ new shit slappppp

— thebe kgositsile SRS 11/30 (@earlxsweat) May 22, 2015
Previously, Earl was reportedly supposed to appear on an official rework of Lucki's DAYS B4 II standout "Distant," but that recording never surfaced. Besides this high-profile Earl Sweatshirt collaboration, Lucki's Freewave 3 project will also include songs with producer CHASETHEMONEY; however, this appears to be the full-length's only collaborative cut with another emcee.
You can stream Lucki and Earl Sweatshirt's new track "All In" on Apple Music, and check back tomorrow for a complete stream of the former artist's Freewave 3 tape.
Back in November of last year, Earl Sweatshirt released his third studio album Some Rap Songs, which gave his fans 15 new intensely-personal songs to check out.
Click here to view full gallery at HYPEBEAST