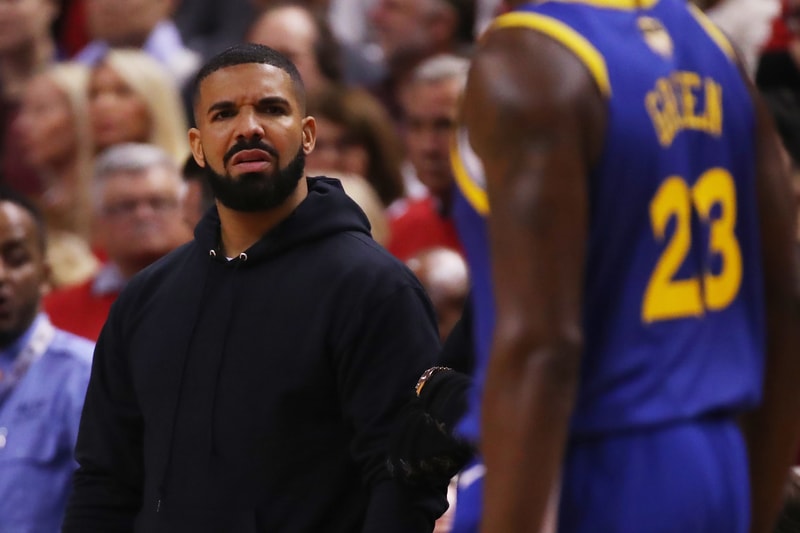 It's been a heated 2019 NBA Finals thus far, and only three games have been played between the Golden State Warriors and the Toronto Raptors.
With Drake's sideline antics causing more grief than being a novelty, one Bay Area radio station, Berkeley 102.9 KBLX, has decided to ban all music from the Raptor's global ambassador from being played until the end of the Finals. The station's operations and programs director, Elroy Smith said, "(We) could not stand on the sidelines and accept Drake showing no love for our Golden State Warriors. It is my joy to cease and desist all of Drake's music on KBLX in support a team that is loved by the Bay Area and around the world."
Smith also believes the Warriors will win the Championship stating, "Oh yes, we are proclaiming a 3-peat."
This isn't the first time a radio station has took a stand against Drake. During the Eastern Conference Finals, Milwaukee-based radio station 103.7 KISS-FM did the same thing, although it clearly didn't have an impact on helping the Bucks get through.
The Raptors are currently leading the series 2-1. Game 4 will be played this Friday.
Last month the Raptors gifted Drake a custom diamond-encrusted OVO jacket worth $550,000 USD.
Click here to view full gallery at HYPEBEAST