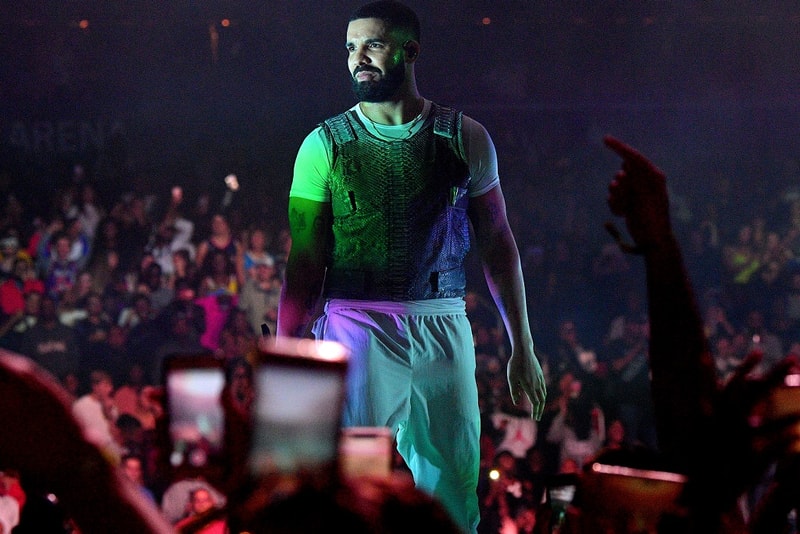 The pushback against Michael Jackson and his body of work continues following the debut of the controversial Leaving Neverland documentary. Following last week's news involving The Simpsons' removal of the series' Michael Jackson-starring episode, Drake is now starting to remove his posthumous record with Michael Jackson, 2018's Scorpion track "Don't Matter to Me," from the set list of his "Assassination Vacation" tour in the United Kingdom. The original Michael Jackson vocals included on "Don't Matter to Me" came from an unreleased 1983 recording, and Drake's version was originally performed during the American leg of his previous trek; the OVO superstar chose not to perform the song at the inaugural UK performance for his latest tour.
Earlier this month, Michael Jackson's music was also pulled from multiple radio stations across the globe, including outlets in New Zealand and Canada. However, following the arrival of Leaving Neverland, his streaming numbers have started to rise as his album sales and airplay continue to decline.
In response to the claims of Leaving Neverland, the Michael Jackson Estate has filed a lawsuit against HBO.
"Leaving Neverland isn't a documentary, it is the kind of tabloid character assassination Michael Jackson endured in life, and now in death," reads the official statement from the Michael Jackson Estate. "The film takes uncorroborated allegations that supposedly happened 20 years ago and treats them as fact. These claims were the basis of lawsuits filed by these two admitted liars which were ultimately dismissed by a judge. The two accusers testified under oath that these events never occurred. They have provided no independent evidence and absolutely no proof in support of their accusations, which means the entire film hinges solely on the word of two perjurers."
Click here to view full gallery at HYPEBEAST