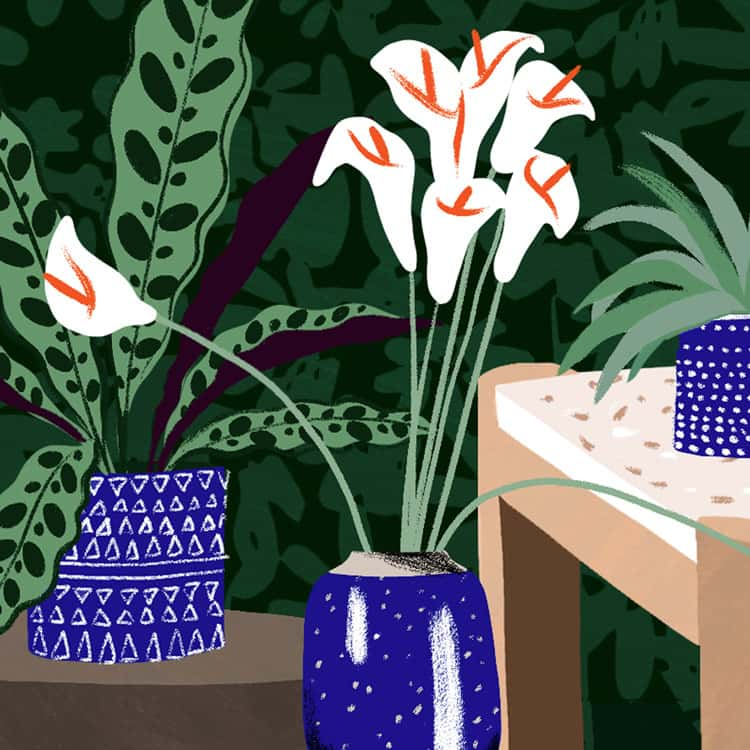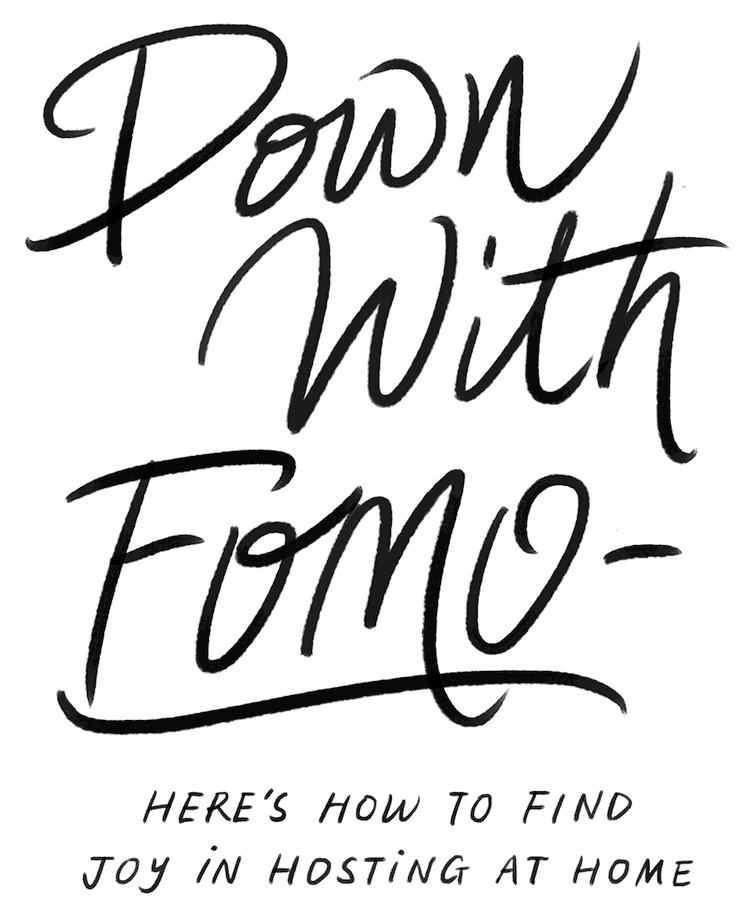 Like with dry January and microwavable foods, going out at night is often far better in theory than in practice. So why, then, do we continue to go through the arduous process of putting on pants and forking over $16 cocktail fees every weekend? For most of us, the answer is the same: FOMO.
But even as we fret over passing up our thrice-weekly opportunity to drink vodka-seasoned ice water in the same poorly lit karaoke bar, it's often true that our nights spent at home bring us far more joy. The pregame always trumps the actual game. So how do we reconcile our FOMO with our desire to stay in? It's a whole lot simpler than it sounds: an outdoor dinner party — an evening in and out, all at once.
In the interest of alleviating some of your weekend anxiety, we partnered with CB2 to tap New York-based interior design gurus, The MP Shift, for all the counsel you'll need to host your own girls' night in, outside. Complete with all the components of a full-fledged night on the town — except for the town — it's the cure for FOMO at long last. And as it turns out, alfresco entertaining isn't nearly as hard as it looks. Read on for all the expert intel you'll need before your next outdoor affair.
Lighting

"We love string lights because they immediately create an ambience that feels magical. And to go with that, we recommend candle holders that really offer some personality. That way, you can set a mood that will last." —The MP Shift
Bar

"Dinner parties are always more fun when your guests help to set the tone. Often, people congregate in the kitchen because they know the host. But if you assign everyone a cocktail ingredient or accoutrement, they'll gather around your outdoor bar, they'll have fun making their own drinks, and they'll talk to one another.
"By the same token, if you assign everyone a wine to bring — white, red, bubbly — then they'll have to say a little something about it when it's served. Or you can chill it outside, and they can serve it themselves. The whole point of a dinner party is the conversation, so you want to give people these sorts of conversation starters whenever you can." —The MP Shift
Tableware

"Tableware is honestly everything. Don't ever serve something from a supermarket container — it'll undermine what you're serving, even if it's lovely and upscale! Your dishes don't have to be fancy or even expensive, but you want something simple and streamlined that's cohesive, and you can add color with cloth napkins.
"This gives you the opportunity to play with herbs and garnishes. Take your hummus out of the supermarket container, place it in a bowl, and garnish with fresh paprika and pine nuts. Put it on a serving board with pita splayed out. The spread will earn you plenty of compliments." —The MP Shift
Centerpieces

"We love a heavy, well-designed vase on its own. Spread a few of these across the table and they'll look like art pieces. You can try cutting open fruit or avocados and arranging them around your vases — this will make your table look like a still life on steroids.
"With the centerpiece, you'll definitely want to make sure you have something chunky and low because it's important that people can see each other while they're eating and talking. We also love a smaller table to bring everyone in closer. It makes all of the conversation more intimate. When it's late and everyone's a little bit tipsy, we usually play a drinking game of some kind around the table. People always love to participate." —The MP Shift
Plants

"People don't usually think to put big indoor planters in a backyard, but sizeable potted plants add whimsy to an outdoor space. Move them around to fit your setup; they give a yard more personality than in-the-ground plants might. Try using a lightweight planter for something like mint or cilantro that you'd normally keep in your kitchen, so your guests can even cut their own herbs for cocktail garnishes. Everything can be a conversation piece." —The MP Shift
Written by Eliza Dumais, Art Directed by Alex Marino, Illustrated by Bijou Karman, Typography by Evelyn Zhang, Animated by Misha Townsend
Like what you see? How about some more R29 goodness, right here?
20 Home Sales Worth Shopping This Week
Kit Harington Stole This Thing From The Game Of Thrones Set — For His Garden
Everything I Hid Under My Bed — & Why I Got Rid Of It All
Source: Refinery29 – Eliza Dumais