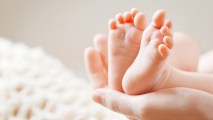 Dove is offering $5,000 for new dads who pledge to take their full time paternity leave in an effort to help new fathers who don't have access to paid leave.
Photo Credit: Getty Images/iStockphoto
This story uses functionality that may not work in our app. Click here to open the story in your web browser.
Source: NBC Southern California – Southern California News – HEATHER NAVARRO