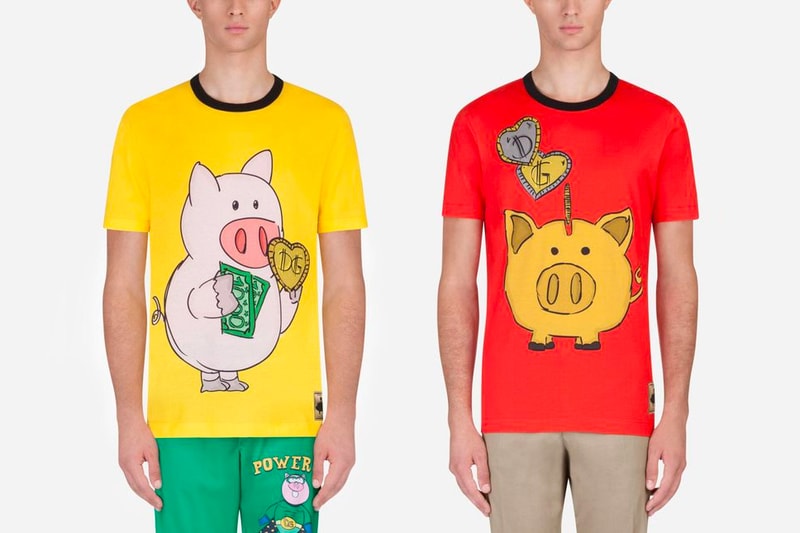 Dolce & Gabbana continues to rub its Chinese consumers the wrong with the release of its Chinese New Year T-Shirts. While this latest headline may seem like a stretch, it is happening just months after D&G's controversial cannoli video, where most shoppers in the Mainland are still sensitive to the Brand's portrayal of Chinese customers.
For Chinese New Year, the Italian fashion house dropped five different tees, ranging from $440 USD – $590 USD, depicting a large cartoon pig character holding a gold D&G heart and a wad of cash. Chinese netizens are pointing out that the designs water down the traditional holiday and insinuates that the brand only considers the Chinese market full of "pigs with money."
What do you think? Was this more of a reach, or another case where an international fashion house disrespects another culture? In other fashion news, Gucci's Alessandro Michele issues an apology letter for blackface sweater.
Click here to view full gallery at HYPEBEAST
Source: HYPEBEAST