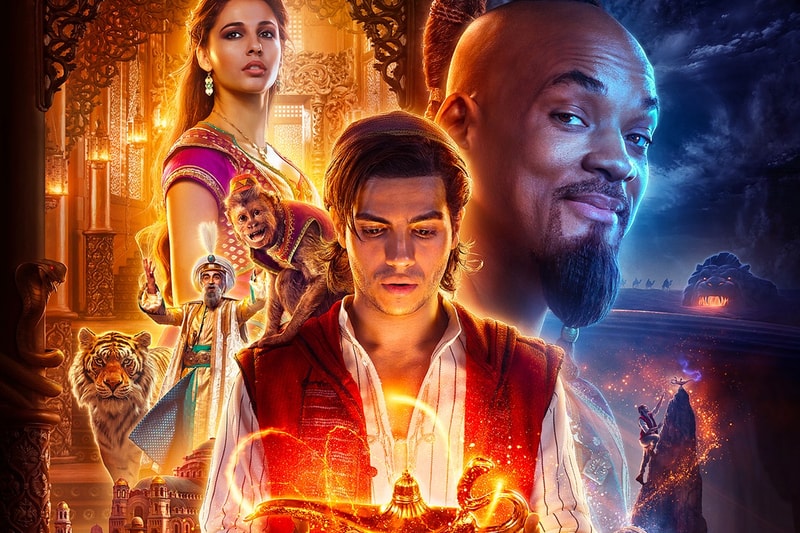 Growing up I watched all the Disney classics religiously. The Lion King, Mulan, Aladdin, Tarzan – you name it. I've seen them all. I grew up singing songs like "A Whole New World" and "Hakuna Matata" until my voice broke and I'd say that a big part of my childhood was largely influenced by Disney's lovable stories.
I am a part of Generation Z, which demographers typically define to be people born between the mid-1990s to the mid-2000s. This also means that some of my favorite movies from the entertainment giant were released before my time. Growing up, my parents bought me VHS tapes (!) of all the must-see classics and I still remember waking up every morning, picking between Snow White and the Seven Dwarves and Cinderella. In recent years, however, Disney has began to re-introduce some of the classics with a modern update. Although this has left many torn, I was beyond thrilled to get the chance to re-live those fond childhood memories.
Disney
In 2010 Disney released the live-action version of one of my favorite films, Alice in Wonderland. Starring huge celebrities like Anne Hathaway, Helena Bonham Carter and Johnny Depp, it was a completely new interpretation of the classic. As director Tim Burton put it in an interview, "The attempt with this was to take the idea of those stories and shape them into something that's not literal from the book but keeps the spirit of it." Nine years later we've seen everything from Alexander Skarsgård's portrayal of Tarzan to Emma Watson playing Belle in Beauty and the Beast. Most recently films like Dumbo, The Lion King and Aladdin have all gotten the coveted live-action treatment. The films have gone from kitschy cartoons to multi-million dollar productions with stars like Beyoncé, Childish Gambino and Will Smith playing the characters we all know and love, but I can't help to wonder if Disney's plan to remake our favorite films is really just an easy, foolproof way to keep on making money – forever.
In 2017, Beauty and the Beast made nearly $1.262 billion USD and in 2019, The Jungle Book made $966 million USD. Since the debut of the original films in the 1990s, movie ticket prices have also skyrocketed. The average price to see a film in the theater today lands at approximately $9.27 USD as of 2018 reports, seeing an increase from $7.18 USD in 2008. A decade prior in 1998, a ticket would only cost you about $4.69 USD, reports Box Office Mojo.
With more films down the line, there's no doubt that Disney will be banking some high numbers from its upcoming takes on Aladdin and The Lion King. But let's be real for a second, are we watching these films because we used to love them back when we were kids, or because they actually seem interesting?
My sister is 14 years old and was born after the wave of Disney's more traditional films and grew up with Disney Channel shows like Hannah Montana, The Suite Life of Zach and Cody, originals like High School Musical and or, and has little to no interest in the upcoming remakes. "I guess it's fun that they're making the movies again," she says, adding that she's seen most Disney movies at a very young age and remembers "the general plot" of most films. When I ask her whether she'd rather go see a Disney remake or something like a Marvel or DC film, she quickly answers the latter without hesitation.
So who is Disney catering to with its never-ending list of reboots? It isn't the kids of today, it is us young adults and "grown-ups" who are looking to relive our childhood through seeing the stories we once knew and loved again on the big screen. The teens of today are much more interested in watching the latest Avengers movie than paying to see a live-action version of stories they barely remember from their early years, and that's not surprising. "Recently the industry has seen a solid string of success born out of rebooting or upgrading content from the past. This is a risk-averse strategy. You bank on content where people already have a sense of the characters, they have a sense of what the plot is, what the story is," FiveThirtyEight pop culture expert Walt Hickey told ABC back in 2017, and his statement still rings true today. After briefly chatting to my 20-something friends, we all agree that part of the appeal of reboots is the new interpretation of an already familiar storyline.
Although the modernized films may just be an elaborate way to make easy money, they have also created a way for us to experience old stories in new ways. My parents (who probably watched every single Disney film with me while I was growing up) added that for them, Disney remakes allow them to share something they once did with me all over again. It also gives them the opportunity to share those treasured memories with my younger sister. In a way, Disney's remakes have become a way for entire families to bond and come together, generation after generation.
In an interview with Entertainment Weekly, Aladdin actor Will Smith spoke about taking on the iconic role of the Genie previously voiced by Robin Williams, saying that "Whenever you're doing things that are iconic, it's always terrifying."
When it comes to tapping into loved classics, it isn't always easy to get it right. When the first trailer for Aladdin showcased a blue Will Smith, the internet was quick to turn the character into memes as well as criticize the upcoming film – despite having only seen the 2:15 minute long clip.  It can be dangerous to mess with something so cherished among so many people across the world. For example, Alexander Skarsgård's portrayal of Tarzan in the 2016 film The Legend of Tarzan earned a mere 36 percent rating on Rotten Tomatoes whereas the adaptation of The Jungle Book released the same year scored a 95 percent. "The Legend of Tarzan ends up being a garbled, clunky production that tries to please everyone and ends up pleasing no one" stated The Guardian following the movie's release, critizising the film for being "tone-deaf" and "inherently problematic." The Jungle Book on the other hand, was praised and described as "spectacular, exciting, funny and fun." Needless to say, pleasing an audience that already knows the story inside and out isn't always easy.
Despite Disney's obvious grab for money and renewed relevance, there's no denying that the fairytale universe that the media giant has now dreamed up is beyond anything we could have imagined in decades past. What what were once seen as heart-warming animations have evolved into elevated stories featuring some of the most advanced CGI and SFX work ever seen in film. For me, it is that element of nostalgia that taps into my emotions and hits a sentimental spot. I'll never say no to watching a Disney reboot, which means that with the release of Aladdin right around the corner, you'll catch me at the cinema watching Mena Massoud and Naomi Scott take me to "A Whole New World" – and I'm sure most of you will be right there with me.
Click here to view full gallery at HYPEBAE