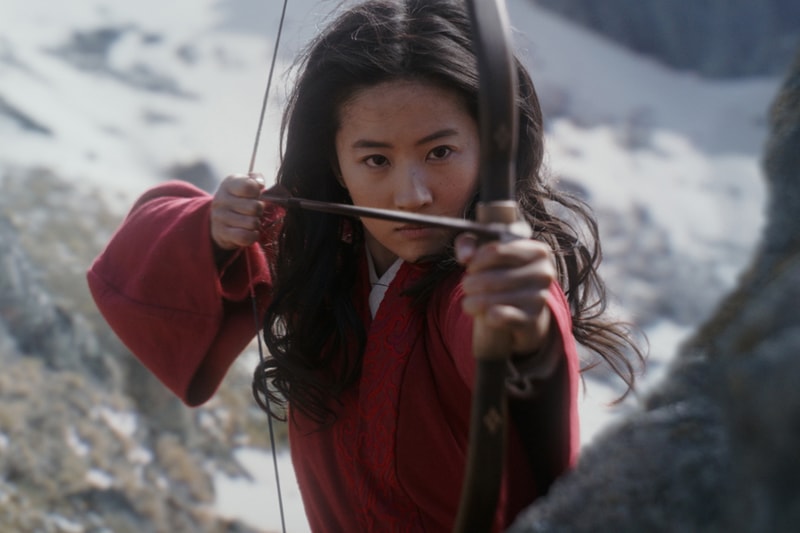 After the release of the trailer for Disney's live-action remake of Mulan, fans have been excited to see how the movie will turn out, but now, they are not so impressed. A controversial post from the actress who will be playing Mulan, Liu Yifei, has been circulating social media, and now, the Internet has clapped back.
In case you haven't been keeping up, Hong Kong citizens have been protesting an extradition bill since June. What started out as peaceful gatherings have now turned into violent clashes between protesters and the police, causing tension between the citizens of Hong Kong and China to arise. An article on CNN reported that Liu Yifei posted the following statement — translated from Chinese — on China's social media platform Weibo:
"I support the Hong Kong police. You can beat me up. What a shame for Hong Kong."
Because of the sensitivity of the topic, fans have taken to Twitter with the hashtag #BoycottMulan to express their disappointment and call out the actress, as well as Disney for casting her as its upcoming Disney princess. One fan points out on Twitter, "Liu is a naturalized American citizen. it must be nice. meanwhile she pisses on people fighting for democracy." Take a look below to see how Twitter users are reacting to Liu Yifei's post.
On the other hand, Liu Yifei's fans have jumped to her defense, leaving positive comments on the Weibo post in support of her statement. Disney has yet to comment on the matter, so stay tuned for more details.
Disney's Mulan actress, Liu Yifei, supports police brutality and oppression in Hong Kong.

Liu is a naturalized American citizen. it must be nice. meanwhile she pisses on people fighting for democracy.

retweet please. HK doesn't get enough support. #BoycottMulan @Disney pic.twitter.com/FpECIdutH2

— sean norton ? (@sdnorton) August 15, 2019
Enjoying freedom and democracy in the US while suppressing Hong Kong people who are fighting for freedom and democracy. #BoycottMulan pic.twitter.com/IHbnbwJeFr

— AvaLanche (@avahmaria) August 16, 2019
#BoycottMulan how tone deaf do you have to be to support police brutality when you just filmed a character who is supposed to stand against oppression in its raw form? Pound sand. pic.twitter.com/Ug8pfh3JPN

— Tom S. Foolery (@foolery_s) August 16, 2019
As her action goes against Disney's mission to spread hope and positivity, I sincerely hope that Disney will reconsider the casting choice and give the world the Mulan we deserve. #BoycottMulan pic.twitter.com/gPdWQfbFkB

— 지훈이 귀엽다 (@jijijibaby0529) August 16, 2019
Mulan is fighting for the defenseless peeps and Liu Yifei is supporting hongkong brutality. #BoycottMulan pic.twitter.com/nFOWBp788e

— G A G O (@iellyssa) August 16, 2019
Click here to view full gallery at HYPEBAE