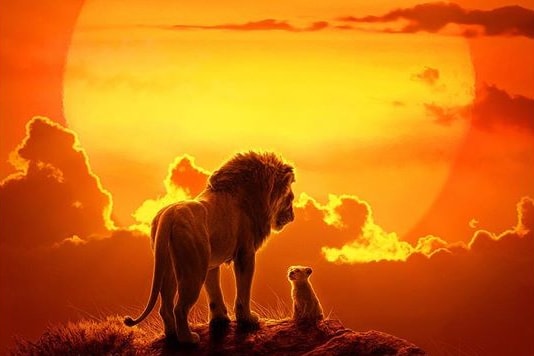 In an Entertainment Weekly exclusive, Disney has shared a bevy of new stunning photos from its upcoming photorealistic animated revamp of The Lion King.
Although fans have been treated to a few teasers and a full-length trailer earlier this month, the exclusive photoset offers up some new images and visuals we have yet to see before including adult Simba (voiced by Donald Glover) hanging out with his jungle buddies Timon (Billy Eichner) and Pumbaa (Seth Rogen). There's also a better look at Scar (Chiwetel Ejiofor) and young Simba and Nala (Beyoncé) talking to Zazu (John Oliver), along with more looks at Rafiki (John Kani) and Mufasa (James Earl Jones).
Spearheaded by 2016's The Jungle Book director Jon Favreau, look for The Lion King to release worldwide on July 19. Head over to Entertainment Weekly for more on the cover story.
In more entertainment news, new James Bond 25 details have been revealed.
Click here to view full gallery at HYPEBEAST