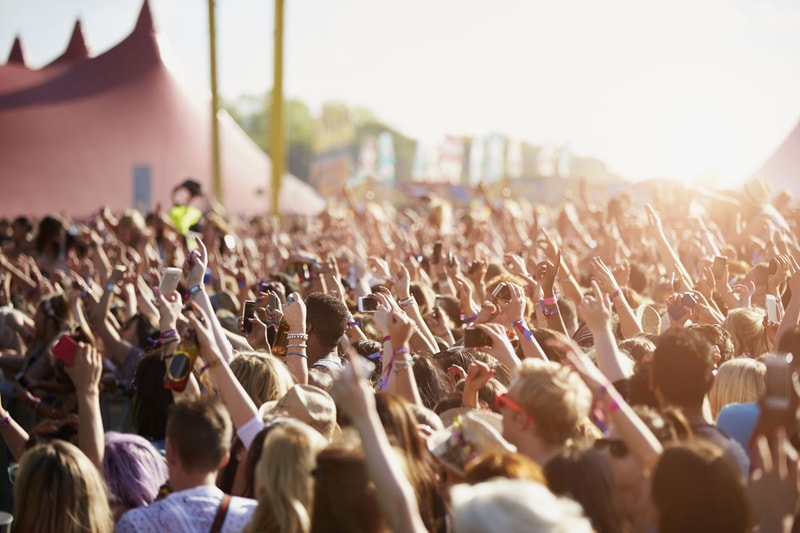 A Detroit music festival came under fire recently when it was discovered the event was charging white people twice the amount for entry than it was for people of color. The skewed ticket pricing first started making headlines when Detroit-based rapper Tiny Jag pulled out of the event over the fact admission was based on race. She then went on to tell CNN she was unknowingly added to the August line up but decided to support the cause. Once she found out about the prices, she said she was "triggered."
Listings on Eventbrite for AfroFuture Fest cited the tickets for people of color, "Early Bird POC Ticket," would cost $10 USD. Tickets for "Early Bird NONPOC Ticket" meaning "non-people of color," however, were priced at $20 USD. On July 2 Tiny Jag tweeted out, "A non-POC friend of mine brought to my attention that AfroFuture is requiring non-people-of-color to pay twice the amount to attend the festival as POC. This does not reflect the views of myself or the Tiny Jag team. I will not be playing this show. I apologize for anyone who may have been triggered or offended."
In a statement shared with the news outlet Eventbrite claimed, "In this case, we have notified the creator of the event about this violation and requested that they alter their event accordingly. We have offered them the opportunity to do this on their own accord; should they not wish to comply we will unpublish the event completely from our site."
The music festival is put on by Afrofuture Youth, a non-profit organization dedicated to helping young people create a more equitable world. The group said its reasoning for the price difference is that white people have the privilege to attend festivals in "POC populated cities" where as people of color can't afford to. "This cycle disproportionately displaces black and brown people from enjoying entertainment in their own communities," the group said on Eventbrite. AfroFuture Fest has since reversed its decision to charge white people double after receving threats from white supremacists. Tickets are now $20 USD with a "suggested donation for nonPOC."
AfroFuture Fest will take place between August 3-4.
For more music fest failures, VestiVille has become Europe's very own Fyre Festival.
sorry ily guys??? pic.twitter.com/MfhuQeEX0U

— TINY JAG?? (@tinyjaguar) July 2, 2019
For the safety of our community, family, elders who received threats from white supremacists,& youth who were subjected to seeing racist comments on our IG pg,Afrofuture Fest has changed our ticketing model to $20 General Admission & suggested donation for nonPOC on @eventbrite pic.twitter.com/6wQXEjRKtt

— Afrofuture Youth (@AFYDet) July 7, 2019
Click here to view full gallery at HYPEBEAST