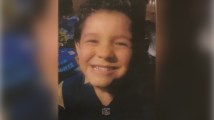 The search for a missing child whose mother and aunt, who are twin sisters, were charged with murder ended at an Inland Empire June 21, more than two months after family members had last seen the boy.
Photo Credit: Apple Valley Police Department
This story uses functionality that may not work in our app. Click here to open the story in your web browser.
Source: NBC Southern California – Southern California News – HEATHER NAVARRO