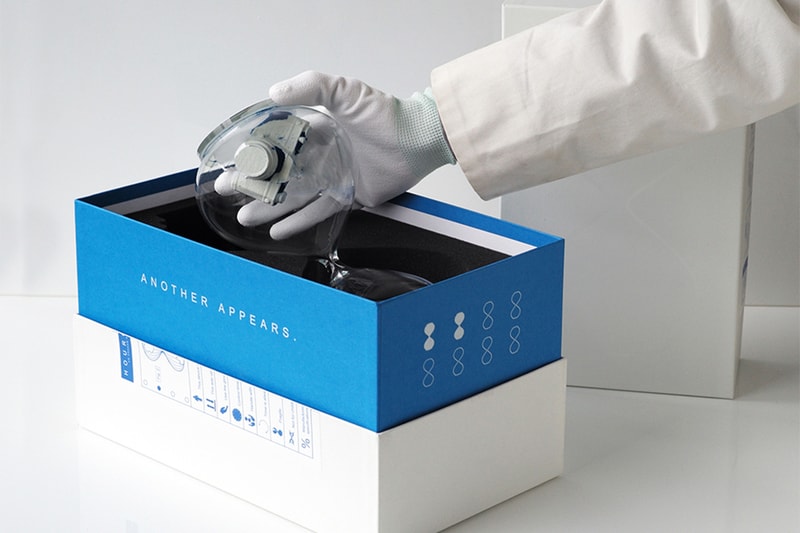 Following up his Sand Circle sculpture that released earlier this year, Daniel Arsham is now preparing to launch a new limited edition piece titled, Hourglass Blue. The new artwork is a time-keeping device that has been manufactured to the specifications of the famed artist's studio, made with glass, sand, and two cast objects on the interior.
As you turn the sculpture upside down to shift the blue sand, one of these objects is revealed — either a camera or a quartz crystal. The size of the piece is approximately 9.6" in height with a diameter of 4.5", donning a run-time of approximately 30 minutes. This is all met with the studio's uniquely designed packaging, which includes a semi-translucent sleeve, die-cut foam so the piece doesn't shake around when housed, sealing label, and a pair of white art handling gloves. The packaging will also don a holographic label for authenticity measures.
The limited Hourglass Blue drops in an edition of 500 via Daniel Arsham's web store on Monday, March 4 at 12 p.m. EST.
For more related news, KAWS recently announced he will be dropping an ALONG THE WAY figure.
Click here to view full gallery at HYPEBEAST