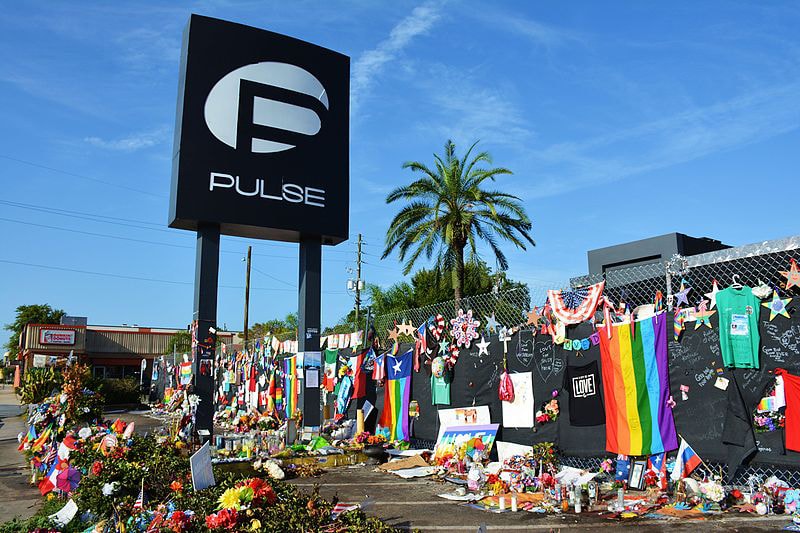 In 2017, the owners of the Pulse nightclub in Orlando announced plans to build a memorial and private museum to honor the victims of the massacre in 2016. A number of established artists and architecture firms such as Jenny Holzer, Sanford Biggers, and Studio Drift have already submitted proposals for the design. However, the construction is met with opposition by survivors and family members of those killed in the shooting who have formed an organization called the Community Coalition Against a Pulse Museum to tear down the night club and cancel plans for the private museum.
The coalition expressed that the memorial should be built on public property and any proceeds for the museum should benefit the survivors directly. They also accuse the Pulse nightclub owner Barbara Poma and her non-profit organization onePulse Foundation of monetizing "the tragedy in order to pay salaries and raise exorbitant sums for a project not everyone wants," said the group in its website. "Put people first. We care more about our survivors than educating tourists."
onePulse is expecting to raise $40 million USD for the construction. According to Artnet, "the organization will need $2 million to pay the yearly salaries of 90 employees at both the memorial and museum, including $150,000 for Poma's own annual salary. It anticipates drawing more than 300,000 visitors a year, each of whom will be charged an admission fee."
A mother of one of the victims and cofounder of the coalition against the museum launched a petition on Change.org demanding that the Orlando City Council will discontinue the project. "This 'Memorial' would be opened to capitalize on the lives lost," as stated in Leinonen's petition. "A place where you can buy T-shirts, hats, souvenirs, and memorabilia, and walk through and experience the bloodshed first hand. For profit."
View the petition here and learn more about the museum plans on onePulse's website.
Tonight on .@cnn Christine Leinonen explained how after media left, the owner of the Pulse Nightclub began profiting off of the #Orlando #MassShooting though the .@onePULSEorg proposed "memorial" museum.

Now we're fighting back. Join us. #NoPulseMuseum#GunCrisisTownHall#cnn pic.twitter.com/2hSS4ulbHb

— NoPulseMuseum (@NoPulseMuseum) August 8, 2019
Sara Grossman, whose best friend was taken during the Pulse tragedy, explains why tearing down the site isn't the answer. #WeWillNotLetHateWin https://t.co/6QFo47oyjK

— onePULSE Foundation (@onePULSEorg) July 19, 2019
Click here to view full gallery at HYPEBEAST