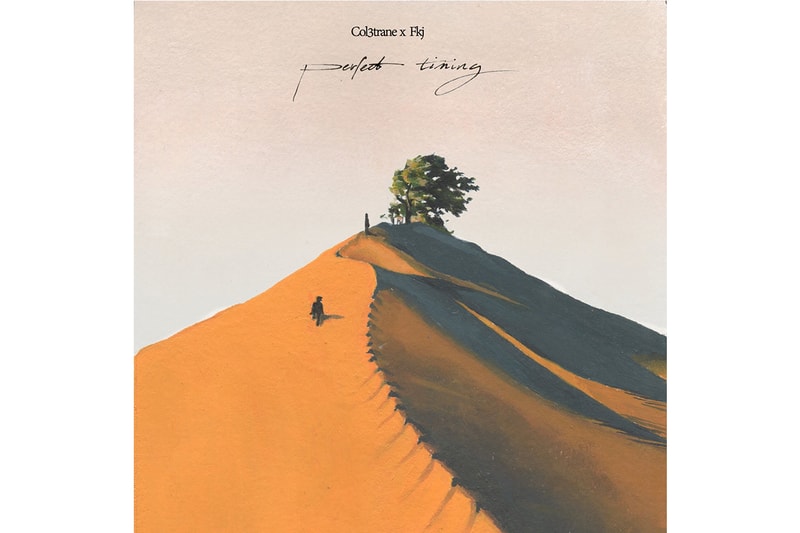 After releasing the soul-stirring 2019 hit "Superpowers" featuring GoldLink, up-and-coming R&B star Col3trane has returned with an equally menacing track featuring French producer FKJ, titled "Perfect Timing." The new track enlists the jazz-electro star who has become somewhat of a pioneer of the new French House scene that has emerged over the past several years, melding a variety of instrumentation on top of synth additives. The instrumental's melody fits perfectly alongside Col3trane's euphonious vocals, helping to propel the cut to a new level of atmospheric bliss. The track ultimately blends a unique mixture of dancehall rhythms, nu jazz undertones through saxophone and shaker accompaniments, and well-articulated electronic production.
As articulated in a press release for the new single, the two have been trying to pump something out for over a year after meeting in London last year. FKJ shares that "after maybe a year of trying to get in the studio together, we met for a day while I was touring in London last October. We spent most of the time talking and listening to stuff. It feels right getting to know each other rather than trying to make magic happen in such a small time. At the end of our session, Col3 took some of my beats home with him. The next week "Perfect Timing" was one of the demos he sent back to me and my personal favorite." Col3trane has currently shared that his upcoming EP Heroine will be arriving this Spring, with FKJ currently headlining a North American tour that will include a set at Coachella this weekend.
You can stream their new single "Perfect Timing" below.
In case you missed it, Canadian pop band Men I Trust just dropped their new single "Seven."
Click here to view full gallery at HYPEBEAST