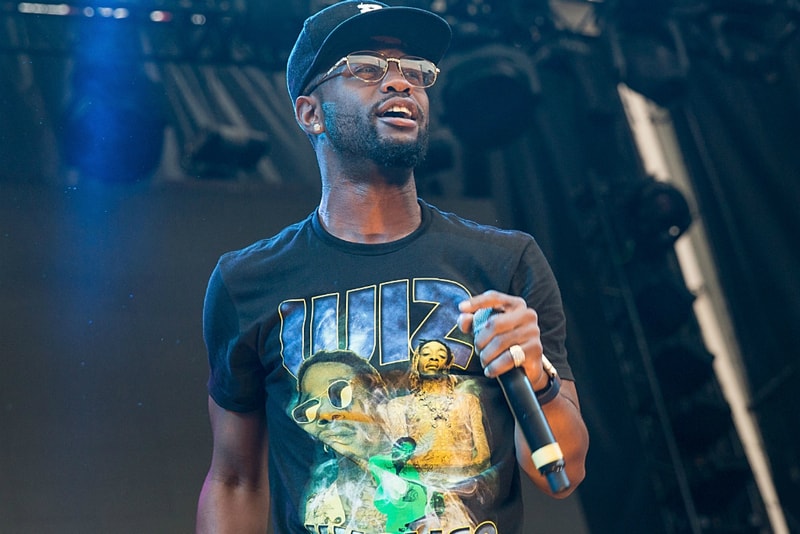 Four years after the release of his first official studio album Live & Grow, Casey Veggies is finally releasing his debut LP's full-length follow-up, Organic. It's been a while since Veggies has served up an  all-new, non-mixtape studio project, but it looks like the talented West Coast artist is back and focused on remaining active as an independent act.
Specifically, Casey Veggies' Organic LP is made up of ten new tracks, including collaboration with YG, E-40, Dom Kennedy, Kalan.frfr, BJ The Chicago Kid, Bino Rideaux and others.
"It's really like an album. It's a 10 song project that's all original music that I've been working on the whole time I've been working on my second album," Casey Veggies explained to DJBooth last month, opening about his intentions with Organic and the artistic motivations that brought the project to life. "These songs are super special to me and I feel like in order for me to continue the new chapter, I gotta drop the new music. This music definitely speaks volumes for where I'm at mentally, in my life."
"I feel like my message, alone, is huge for the world," Casey Veggies adds, attempting to convey the importance of his creative approach. "I feel like my message is big; it's a positive message that the world needs to hear. When you push a positive message, people try to not give you credit."
You can stream Casey Veggies' latest full-length studio project Organic below, and stay tuned for more from the California rapper.
For more new West Coast albums, check out AzBenzz's Pain Is Love project.
Click here to view full gallery at HYPEBEAST