Back in the day — as in, before marijuana was legal in many states, and we had to clandestinely exhale smoke out of our dorm room windows via paper towel holders — weed was a smell we were always looking for ways to cover up. Scented candles, sprays, incense, air freshener, you name it, we used it. (Hindsight being 20/20, I think we can all agree these didn't work very well. Your mom/RA/server at Denny's totally knew.)
But these days, cannabis and its chill cousin CBD are so mainstream that not only do we not need to cover up the scent of a sesh, there are luxury candles being created to mimic it. 2019: The year everyone you used to hide your habit from started casually partaking in it. Another possible explanation for the trend? Thanks to the popularity of vaping, toking just doesn't smell like it used to. Unless, well, you buy one of these 4/20-themed candles.
Refinery29 in no way encourages illegal activity and would like to remind its readers that marijuana usage continues to be an offense under Federal Law, regardless of state marijuana laws. To learn more, click here.
At Refinery29, we're here to help you navigate this overwhelming world of stuff. All of our market picks are independently selected and curated by the editorial team. If you buy something we link to on our site, Refinery29 may earn commission.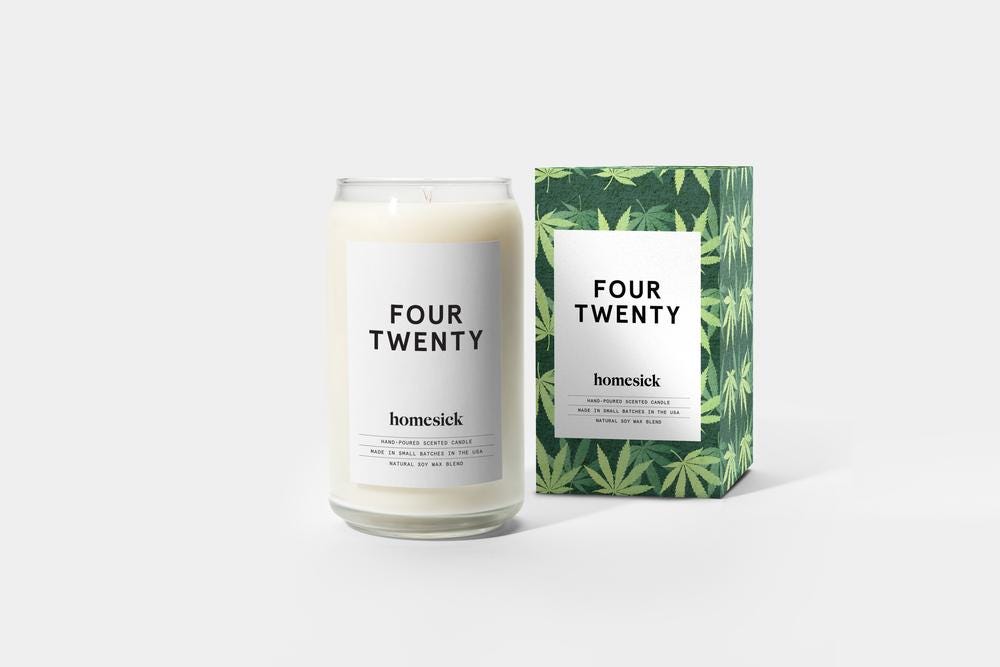 Like what you see? How about some more R29 goodness, right here?
The Shoebox: What To Do When Your Kitchen Has No Counter Space
Anthropologie's Double-Discount Home Sale Is Here
This Iconic Jonathan Adler Design Is A 4/20 Essential — For Non-Smokers, Too
Source: Refinery29 – Cait Munro