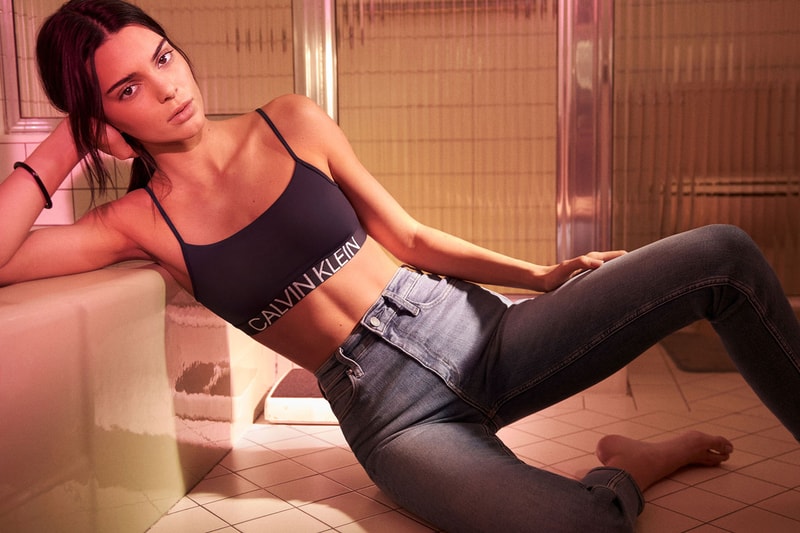 CALVIN KLEIN's fortunes appear to be turning despite recent hardships. In an interview with WWD, the chairman and chief executive of Calvin Klein parent company PVH Corp., Emanuel Chirico, described the company's fourth quarter earnings to be a "marked improvement" over past sales reports.
A shaky third quarter encouraged PVH Corp to part ways with designer Raf Simons and engage in a wide-ranging rebrand, which included a return to the brand's sexually-charged roots for the Spring 2019 campaign. The dramatic shake-up seems to have payed off internally, though CALVIN KLEIN's fourth quarter earnings were relatively underwhelming.
"We're especially pleased with the initial results coming out of Calvin Klein….It's a good first step," Chirico said. "The best response that we've seen so far is the new spring campaign with Shawn Mendes. The reaction from the consumer seems to be back to where our marketing and advertising consistently has been in the past. … When you make a mistake, make it quickly and move on. I think that's what we really tried to do, so I think we've laid out all the strategic initiatives that are in place."
Sales for CALVIN KLEIN slipped by 2 percent down to $953 million USD, explained by Chirico as an unfair comparison due to an additional 53rd week in the 2017 numbers. Perhaps the best-performing brand in PVH's stable, Tommy Hilfiger increased its quarterly sales by 2 percent, up to $1.2 billion USD. "It's not necessarily a sales issue that we've had some challenges with," offered Chirico.
"In our own business, it impacted us more financially, particularly in the third quarter it was our margins where the product just wasn't making the right connections and, in order to move through it quickly, we had to make the markdowns and get new product on the floor. We saw a much healthier business in the fourth quarter. We think that is a good sign as we go into the first half of the year."
Currently, PVH shares are up almost 10 percent to $121.65 USD apiece.
We recently took a look at a suspiciously familiar-looking CALVIN KLEIN JEANS sneaker design.
Click here to view full gallery at HYPEBEAST