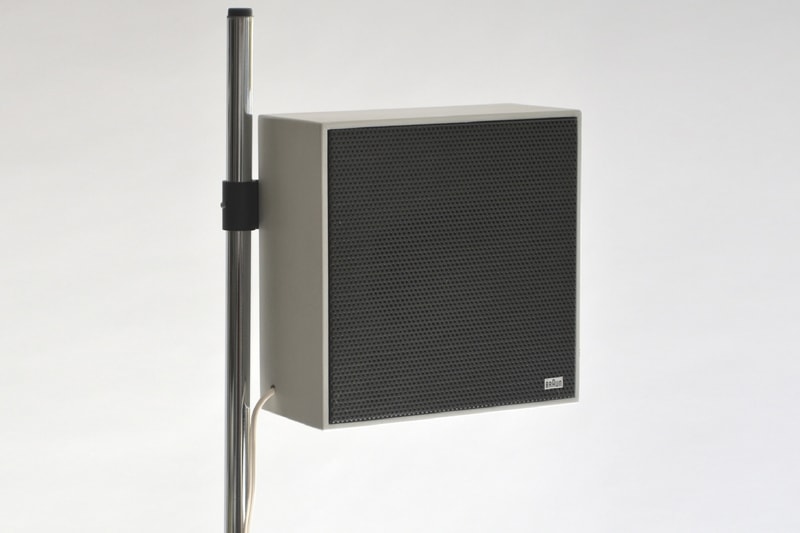 28 years after Braun departed from the audio industry, the German consumer products company has just announced its monumental return by bringing back one of its most iconic lines: the LE speaker range.
The LE range was first designed by Dieter Rams himself back in 1959, and its minimalist design was hugely popular. Now, Pure Audio will be resurrecting the series through a license agreement with Procter and Gamble to use Braun's name, bringing back an audiophile-approved classic for the modern-day connoisseur. The newly revamped LE collection is said to focus on "the purity of design, purity of performance, and above all else, the purity of sound," and will carry "a range of cutting-edge Hi-Fi models."
Speaking about the new project, Professor Oliver Grabes, Head of Braun Design, says "This year we excitingly mark the return of Braun Audio with the reinvention of one of the brand's most iconic ranges – the LE. At Braun, the hallmarks of heritage, design and innovation have always been at the company's core. The reintroduction of Braun Audio now means the brand reawakens its relationship with the audio world and the importance that sound, and particularly music, has in our lives."
The full reinvented Braun Audio LE speaker range will debut at the IFA in Berlin come September, so audiophiles should definitely stay tuned for more updates to come.
Elsewhere in audio news, designer Ian DeLucca has crafted a pair of $20,000 USD diamond-encrusted AirPods.
Click here to view full gallery at HYPEBEAST