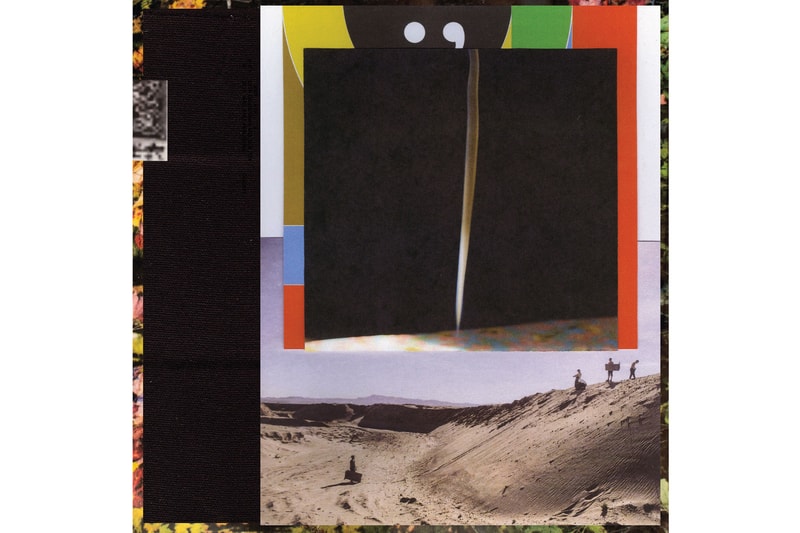 After releasing a few singles and a cryptic video teaser earlier this summer, Justin Veron and his indie folk band Bon Iver have officially announced their new album i,i.
Acting as the follow to 2016's 22, A Million, i,i will act as their fourth studio album and will complete the cycle of seasons. Winter represented by For Emma, Forever Ago, Spring on Bon Iver, Summer for 22, A Million and finally Fall with i,i. The upcoming album will feature 13 new tracks, two of which have also been shared today, "Faith" and "Jelmore."
"It feels very much like the most adult record, the most complete," says Bon Iver's Justin Vernon in an official press release. "It feels like when you get through all this life, when the sun starts to set, and what happens is you start gaining perspective. And then you can put that perspective into more honest, generous work." Vernon added, "The title of the record can mean whatever it means to you or me. It can mean deciphering and bolstering one's identity. It can be how important the self is and how unimportant the self is, how we're all connected."
The album was recorded at Sonic Ranch in West Texas and April Base in Wisconsin and includes contributions from James Blake, Brad and Phil Cook, Aaron and Bryce Dessner, Bruce Hornsby, Channy Leaneagh, Naeem, Velvet Negroni, Marta Salogni, Francis Starlite, Moses Sumney, TU Dance, and many others.
Look for Bon Iver's i,i to release August 30 via Jagjaguwar records. Interested fans can pre-order i,i now. Check out the album artwork, designed by Eric Timothy Carlson, and tracklist below.
Bon Iver is set to tour the U.S. starting in September.
Tracklist:

01. "Yi"
02. "iMi"
03. "We"
04. "Holyfields,"
05. "Hey, Ma"
06. "U (Man Like)"
07. "Naeem"
08. "Jelmore"
09. "Faith"
10. "Marion"
11. "Salem"
12. "Sh'Diah"
13. "RABi"
We're excited to announce our new record 'i,i', out August 30. Hear two more tracks and preorder here. #icommaihttps://t.co/KOxYxDwTxE pic.twitter.com/aRV2EXRWog

— Bon Iver (@boniver) July 11, 2019
In more music-related news, Drake unveiled the OVO Fest 2019 lineup.
Click here to view full gallery at HYPEBEAST