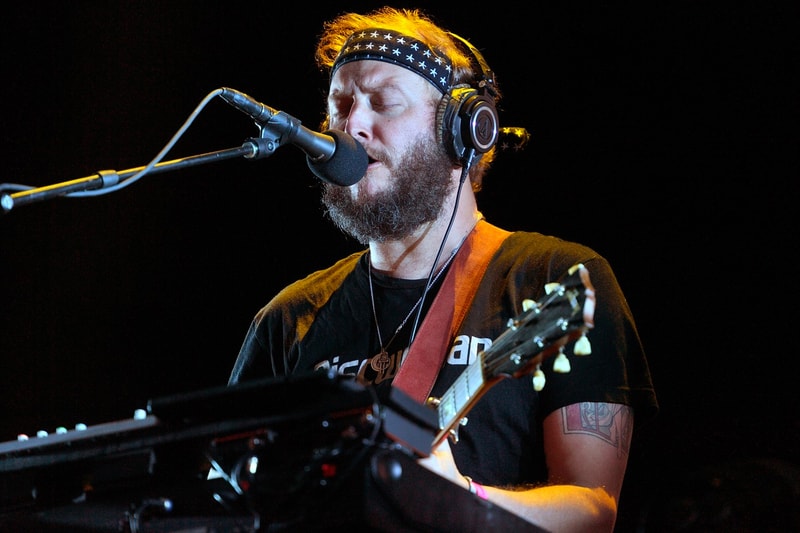 After previewing two new tracks and teasing a cryptic project entitled iCOMMAi, Bon Iver has released the two new cuts, and has announced a North American tour this fall. After revealing a potential collaborators list via icommai.com over the weekend, much speculation was surrounding a potential new project. Now it seems that new project might be these two singles, entitled "Hey, Ma" and "U (Man Like)" which features the extensive collaboration list found on the website, as well as animated artwork that resonates with much of the previous blog posts on the webpage.
The new tracks remain heavily reliant on the collaborative efforts Bon Iver frontman Justin Vernon has enlisted, with Bruce Hornsby, Moses Sumney, amongst others, gracing "U (Man Like)," and Psymun, Best Lester, and more adding their distinctive flair to "Hey, Ma." While both visuals are described as lyric videos, they offer up unique artwork and animation by Aaron Andersen and Eric Timothy Carlson, which has been intercut with various real-life footage. "Hey, Ma" specifically incorporates home videos of a young Justin Vernon.
As is usual to the famed band's works, much of the sound profiles resonate within a more relaxed, emotionally-driven atmosphere with various instruments and electronic additives carrying the various vocals forth. The singles do not incorporate all of the listed collaborators on the aforementioned websites post — so more new music could be on the way.
Alongside the new singles, the band has graced fans with the announcement of an upcoming North American tour this fall which will begin in late August and run through October. You can see both the lyric videos for the new tracks and check out the full tour dates for the forthcoming tour below.
For more music news, don't miss Erykah Badu's latest cover of Squeeze's "Tempted."
Click here to view full gallery at HYPEBEAST