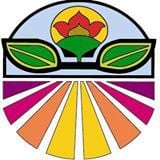 LOS ANGELES (AP) — The Latest on a fatal Los Angeles police shooting (all times local):
Los Angeles police say they've shot and killed a knife-wielding man at a Van Nuys apartment.
Police say a report of a woman screaming sent officers to the scene at about 4:30 a.m. Monday. She lived in the apartment with an 18-year-old man.
She wasn't hurt but police tell KABC-TV that a neighbor heard the screams and went to help but got into a fight with the man. That woman was treated for serious injuries at a hospital and released.
Police say arriving officers knocked on the apartment door and were met by a man holding a large knife who refused several orders to drop the weapon.
Police shot him and he died at the scene. His name hasn't been released.
Subscribe to Breaking News
Los Angeles police says officers responding to a call about a woman screaming have been involved in a shooting.
The Police Department tweets that the officers were confronted by a man with a knife Monday morning in the Van Nuys area and the shooting occurred when the suspect did not comply with their orders.
There are no other immediate details.
Subscribe to Breaking News
Copyright 2018 The Associated Press. All rights reserved. This material may not be published, broadcast, rewritten or redistributed.
Source: "Los Angeles" – Google News