Tecovas believes the wild, wild West has a little something for everyone.
When Paul Hedrick quit his job in 2014 to work on Tecovas — a digitally native, direct-to-consumer Western-wear label — full-time, he didn't necessarily foresee that cowboys were on track to become one of fashion's most defining influences four years later. Now, as we reach 2018's finish line, the American Wild West is everywhere.
What began with Raf Simons's pointed-collar, steel-toed reimagining of Calvin Klein soon became an industry-wide deluge. The Fall 2018 runways saw no shortage of rustic metal belts and bolo ties; later, for Spring 2019, born-and-bred Texan Brandon Maxwell put on a tailgate-inspired tribute to the Lone Star State, complete with local Shiner beer and translucent boxes toting cowboy hats.
In a June 2018 piece for Fashionista, Alexandra Mondalek discussed this seemingly sudden fascination with cowboy culture and the ways in which it correlates to the current American political climate. "The times we tend to see cowboy dress appearing in fashion are times when America is either ultra-patriotic or under stress," said Dr. Laurel Wilson, professor of textiles and apparel at the University of Missouri. Historically a romanticized symbol of "true grit and prosperity," the wild, wild Western aesthetic remains a lucrative patch of the Americana style quilt.
But for Hedrick, cowboy boots are also just a piece of home. Hedrick, too, is a native Texan, having been born in Houston and raised in Dallas. (He now resides in Austin, where Tecovas is headquartered.) The origination of Tecovas was this: Hedrick had been living and working in the Northeast for a number of years, during which period he began wearing cowboy boots throughout his daily commute from Manhattan to Greenwich, Conn., where worked as a consultant. He hadn't purchased his boots in New York, of course, but rather back home in Texas. A light bulb went off.
"I basically became a direct-to-consumer encyclopedia at the time," Hedrick tells me over the phone from Austin. "It was then that I realized there's a few places in my life that could use a direct-to-consumer brand. And I may have found one that I, specifically, am going to really enjoy."
With this direct-to-consumer cowboy-boot brainchild, Hedrick was able to marry his interests of entrepreneurialism and the Western design market. It was an opportunity he admitted was almost too good to be true, especially given the size of the category; according to Allied Market Research, the global Western-wear market size was already $71 million in 2016, and is expected to reach $99 million by 2023.
So, we're back to where this piece started: Six months after he had the idea, Hedrick left his consulting job to move home to Texas to focus on Tecovas. Despite his market know-how and entrepreneurial spirit, he was still starting the company solo — without any traditional retail experience — and that certainly came with its challenges, from digital development to legal proceedings and every nook and cranny in between.
"I had never worked in factories before," says Hedrick. "It took about a year to develop a product line, which I did it all myself." And then, of course, there were the financial hurdles. He laughs, adding: "I cashed out two 401ks and spent all that money, and racked up more credit card debt than I care to admit."
One of the tasks Hedrick focused on most during that development was one that puzzles even the most seasoned entrepreneurs: finding, and securing, the right manufacturers. For Tecovas's sourcing and production, Hedrick would not settle for anything less the best — which meant León, Mexico, a city 230 miles northwest of Mexico City. Hedrick refers to León, also the most populous municipality in the Mexican state of Guanajuato, as the "shoe-making capital of the Western Hemisphere," where accessories, jackets and, obviously, boots are made available to national and international markets alike.
During Hedrick's first trip to León, he arrived with a PowerPoint presentation and a fluency in Spanish to meet a number of artisans, including the oldest continually operating, three-generation-family-owned boot-making facility in the city. Upon that first consultation, the factory said no. ("There's a limited pool of people who can do it as well as they can," he says. "They're the best; they kind of had the ability to pick their clients selectively.") Hedrick began work with another boot-making partner before proving to his current partners that Tecovas was worth the investment.
"We always had set our sights on this one family," he says. "We finally reopened the conversation when we had proven ourselves to be a brand that was going to be able to grow, but I think what was actually more important to them was our commitment to being the best."
One of the elements Hedrick admired most in those direct-to-consumer brands by which he was initially obsessed was the genuine nature they interfaced with their shoppers. Transparency was a huge part of it, especially when it came to pricing. To that effect, the Tecovas site outlines its price model, which eliminates the traditional retailer mark-up; like Everlane, its products display what it might be priced at wholesale retailers right next to Tecovas's own costs. Its best-seller The Penny — a low, modern cowboy bootie with minimally embellished vamp and subtle hand-cording — would normally go for $325, but at Tecovas, it's $195.
"We're not afraid to talk about it," says Hedrick. "We're very clear about why we've done everything we're doing. We have nothing to hide."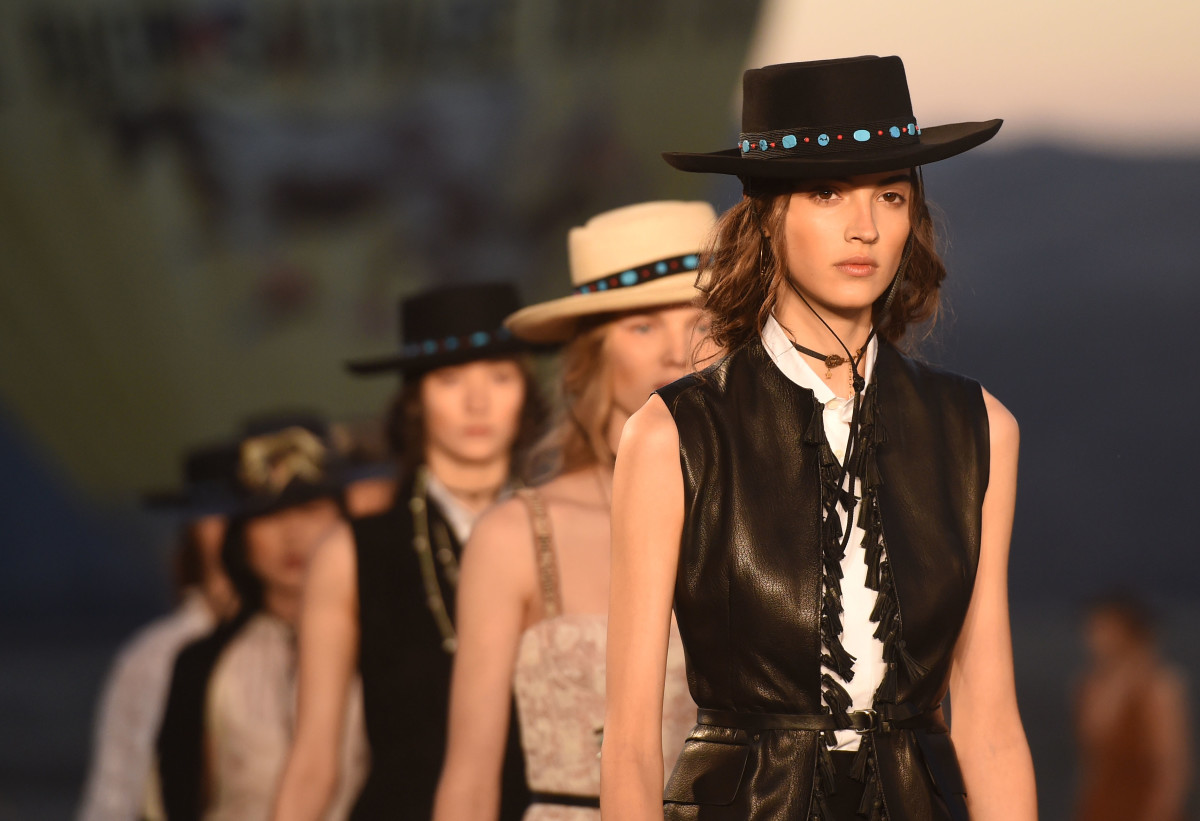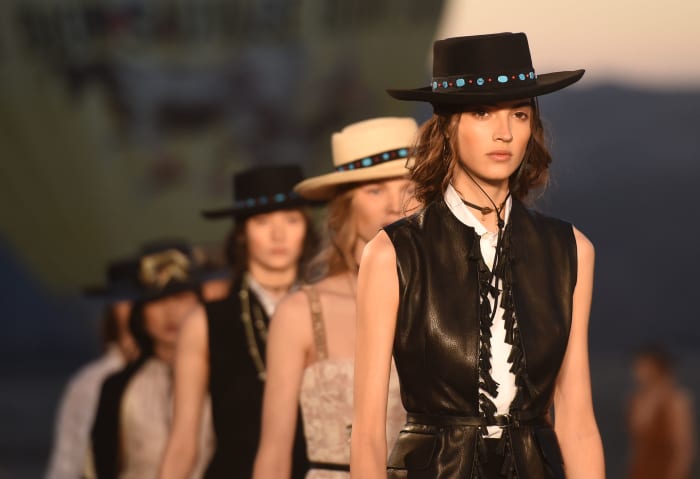 Of course, candor builds a famously strong rapport with consumers, who learn to trust the brand implicitly before they even buy anything. For Tecovas, though, that relationship with their shoppers is truly a symbiotic one; they couldn't have built the brand — conceptualized it, even — without them.
Hedrick began building up Tecovas's customer base the old-fashioned way, by word of mouth. By the brand's formal launch in 2014, Hedrick had already built up a mailing list of a couple thousand. ("There was enough to get some, you know, not-crazy sales, but enough to keep the lights on, and then we could learn," he says.) In fact, that same word-of-mouth strategy has been pivotal as Tecovas begins to scale. Today, Texas represents a third of Tecovas's customer base.
"We just got our customer, and we hustled," remembers Hedrick. "We probably do the inglorious side of it, which I think most people don't realize: You learn how to advertise on Facebook; you set up at farmers' markets; you go to conferences. You learn what's the first thing that actually comes out of people's mouth when they see the product, test the product and meet you for the first time. And those were all the right building blocks for us."
Speaking of that customer, who is it? While the brand's first wave of shoppers were those who were already in the market for higher-quality cowboy boots at a lower cost, Hedrick has seen Tecovas's consumer base widen.
The Western-wear market may be quite niche, aesthetically, but it has a much broader appeal that lives between professional ranchers and fashion buffs. Hedrick compares Tecovas's more contemporary footwear to that of a Chelsea boot. But it's functional for its "core Western consumer," beginning with actual working cowboys.
"The truth is, I really had both of those ends of the customer spectrum in mind when designing the product," says Hedrick. "They're extremely comfortable and when people wear them, you look a bit taller; they're really good-looking; they're comfortable. All those factors can lead to confidence — a willingness to stand out."
Hedrick notes that Tecovas's men's line tends to have more versatile use, if only because cowboy boots can be worn with pantsuits, but also in the most casual of situations; women's formalwear "isn't always as friendly to boots," he says, so those styles are worn in more lifestyle settings, like concerts and bars. Weddings, too, are a big business for the brand.
Tecovas is also meant to have a certain "philosophical" appeal, correlating back to those aforementioned appeals of cowboy culture. (It's perhaps worth noting that the cowboy has plenty of murkier connotations, too, like the politically divisive "America first" attitude, so easily expressed by such an iconic symbol of ruggedness, as well as cowboys's more problematic past that was often documented throughout the American West in the 19th century.)
For Hedrick, Tecovas's bottom line remains as such: Western-wear should become universally available to whomever would like to participate, not employed to alienate others.
"When we think about Western, we're not just talking about people who lasso cows for a living," he says. "You might be the person who rides horses for your job every day, or you might be the investment banker who, once a year, wants to go to a party with a nice pair of cowboy boots, or wear a suit to a rodeo ball."
Hedrick has plans to grow Tecovas beyond its current offerings — cowboy boots, of course, alongside tees, accessories and most recently, denim — into a bona fide Western lifestyle empire. In this sense, scaling is a priority, but it's more important to the company to focus on its consumer so to expand one step at a time.
"The goal is to grow in a way that our brand will stay around for the longest," says Hedrick. "We'll have the best chance at sticking around and making customers happy for the longest time if we focused on them and we clearly define our mission as Western."
That means doing more of what Hedrick did as a direct-to-consumer whiz back in Greenwich in identifying gaps in the market, and strategizing how to fill them. And that's really it, he says.
Does it help the business now that fashion has taken more of an interest in Western-year? Yes and no; Hedrick admits it was never his intention to capture trends. The Western category has been around as we know it for nearly 200 years, and the bones of it have not changed. This isn't the first time the fashion industry has tapped into that reservoir for inspiration, and it won't be the last time, either. If all goes according to plan, Tecovas will be there for the next time Western-wear comes back into the trend zeitgeist.
"We definitely noticed more and more people are talking about Western-wear. But at the same time, we're just as focused on people who have always been interested in us. And if we appeal to both, then we'll have accomplished our mission," says Hedrick. "The more people who talk about Western, the happier we are."
Homepage photo: The Jamie in Midnight Ostrich, $355. Photo: Courtesy of Tecovas
Sign up for our daily newsletter and get the latest industry news in your inbox every day. 
Source: Fashionista