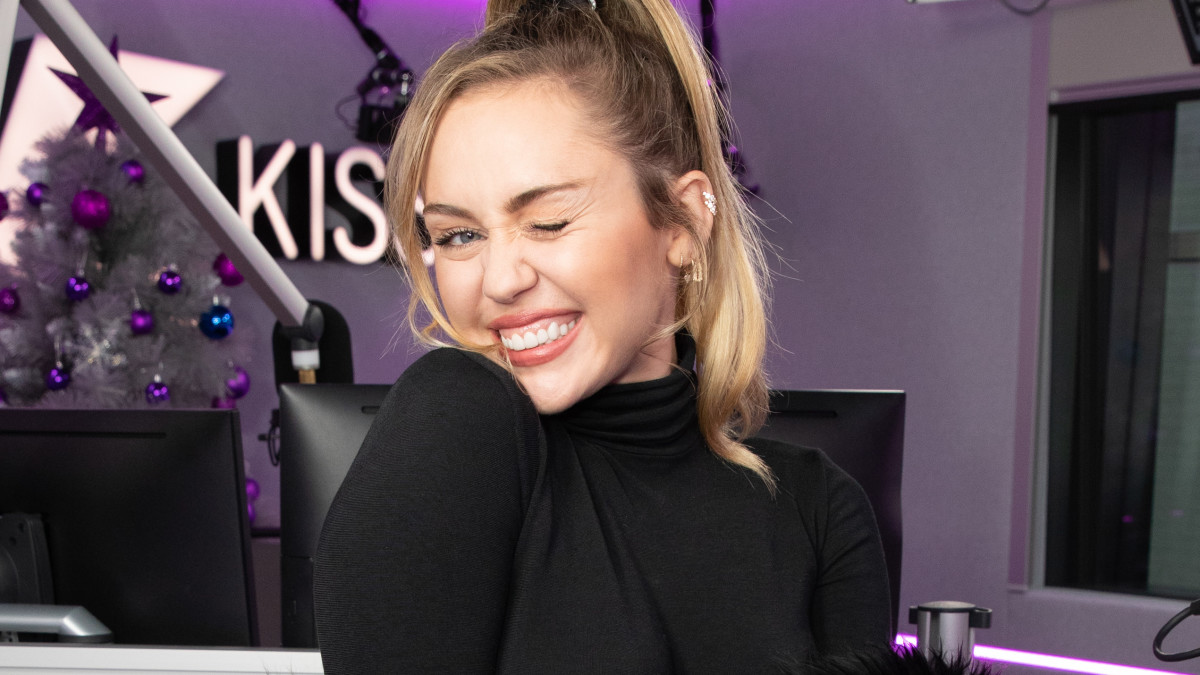 This weekend saw "Saturday Night Live" airing its holiday episode, with Miley Cyrus and Mark Ronson serving as the musical guests while Matt Damon hosted. Never one to shy away from a wardrobe challenge, Cyrus opted to lean all the way into the holiday theme with her performance looks — and rather impressively managed to pull off a pair of outfits that felt cheerily seasonal without being too costume-y. 
For her performance of John Lennon and Yoko Ono's Christmas ballad "(Happy Xmas) War Is Over" with Ronson and Sean Lennon (!), Cyrus opted for a glittery floral minidress with a plunging neckline from Saint Laurent's Spring 2019 collection. The rich red color and all-over sparkles paired with strappy red heels and a bunch of gold arm bling felt right for the holiday occasion, but the floral pattern and infusion of other colors like pink and blue kept the dress from feeling like something that could only be appropriate in December.
Cyrus's other performance outfit, worn while playing her single "Nothing Breaks Like a Heart," featured a silver Gucci menswear tracksuit with yellow and black stripes down the side styled with tall silver boots. A handful of rings and dangly-but-small earrings completed the look. The fact that Cyrus opted to wear the track jacket unzipped with nothing underneath might've seemed like a wardrobe malfunction waiting to happen, but somehow everything stayed in place — a double-sided tape-fueled Christmas miracle, if you will.
Homepage photo: John Phillips/Getty Images
Stay current on the latest trends, news and people shaping the fashion industry. Sign up for our daily newsletter.
Source: Fashionista