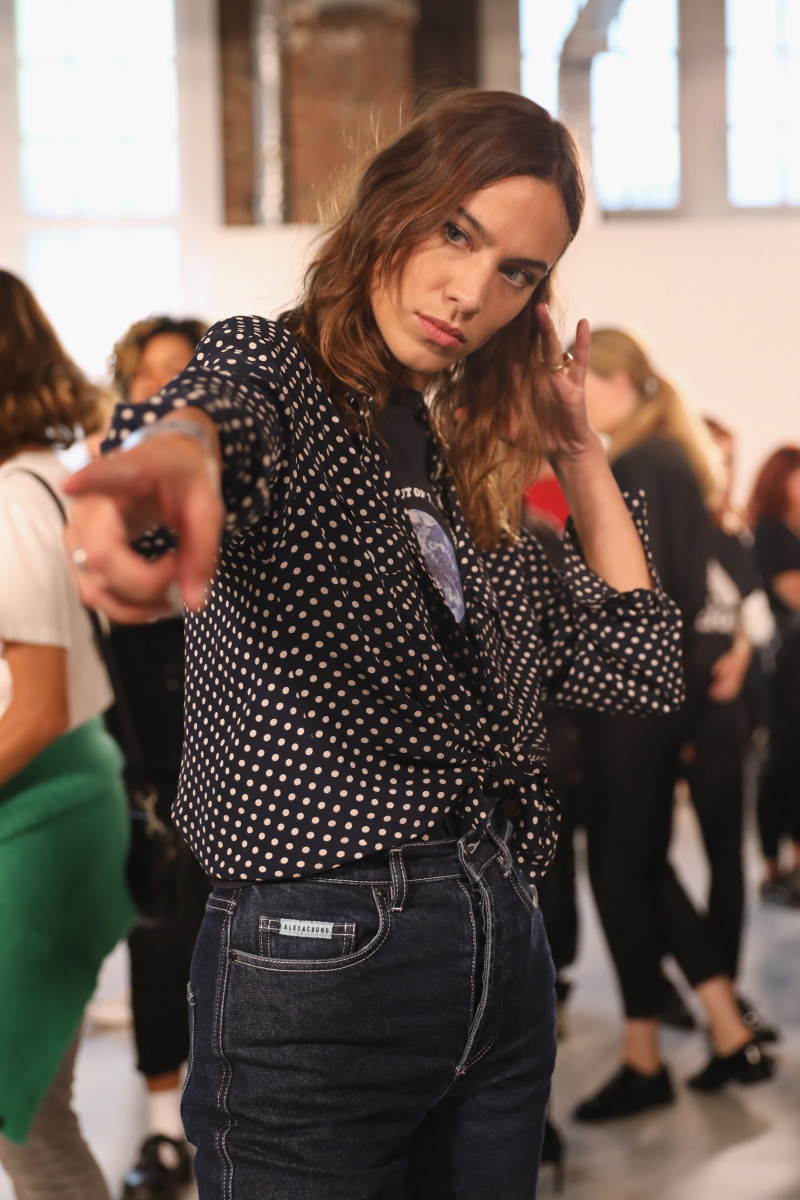 I have been informed that it is a tradition of sorts for departing Fashionista editors to write a goodbye post. And though I have been known to get sappy if left unattended, I'll do my best to rein in my tendencies as an emotionally unstable air sign, which is probably a direct quote from Susan Miller.
I find it surreal to even be writing this post in the first place, mostly because it means I will have worked at Fashionista for long enough to have merited one. I started here in June of 2015, when I was very efficiently extricated from the crumbling magazine by which I was then employed. (It ended up ceasing operations altogether later that same year.) But still, it is surreal because this "delightful boutique #content farm" has become a home in significantly more meaningful ways than the cliché.
I started reading Fashionista during my first-ever internship, as a summer editorial intern at a local magazine in Chicago. While I would fact-check myself into oblivion, I would also refresh Fashionista.com until I could read a new piece of news by Lauren Sherman or Hayley Phelan or another one of those editors I somehow now know in real life. I can trace my interest in fashion writing, and my fascination with the fashion industry as a whole, to that summer I became a Fashionista encyclopedia.
That is because there is something unique about the Fashionista voice: It is informative without being sanctimonious, and approachable without being cloying. The joy and humor that my colleagues possess is palpable, too, and has been for as long as I've been a reader. To simply say this (small, yet mighty!) team works hard is a wildly unfair understatement: They put everything they have into this site not because anyone asked them to, but because they really, truly love it, just like I do, and they will do everything it takes to make it even better for you. This site is business, of course, but it's also deeply personal.
I'll always be grateful for the unbelievable opportunities I was granted here, even when I was scared to pursue them: covering the Met Gala red carpet and having The Met all to ourselves for amazing private tours; listening to Maxine Waters speak and meeting Joe Biden; prancing around cities like Copenhagen, Milan and, awesomely, Paris, alone or with my coworkers; going surfing at Patagonia headquarters in California; editing writers I love and admire, and watching them tell their own stories; nurturing my interests in sustainability and environmentalism and my mania for sports; coming to terms with my mental health and processing something tender about my dad; losing my mind about Harry Styles more than once, or twice, or even three times.
There have been so many pinch-me moments where I've looked up from dinner tables or meetings or rooms so fancy they look like they were specifically decorated for Marie Antoinette and reverted back to that intern version of me (who also once mispronounced "Hermès" in a meeting and was humiliatingly corrected by the editor-in-chief). In her own goodbye post, Chantal said it best: "What the hell am I doing here?"
I would be remiss if I didn't admit that the Extremely Cool Shit™ wasn't incredible and something I'll remember for the rest of my life. But those experiences certainly don't happen every day, and it's the more mundane moments that actually made this job so special. The way we churn through content on particularly crazy days with the gusto of Lucy and Ethel in the chocolate factory. Or the fact that the office gets exceptionally weird around 4 p.m., and also the fact that we made an entire podcast about that weirdness. (Shout-out to Jay Carter for being our fearless leader and world-class friend.) Or — again, to quote Chantal — our "all-time favorite gossip topics" which we tend to revisit bimonthly (and which we will also take with us to the grave).
I have learned so much from these beautiful, talented, brilliant, powerful muskoxen over the years. I learned that when others instill trust in you, you will slowly begin to trust yourself, no matter how petrified you are. I learned that you can work harder than you ever thought possible, and then a little harder, and then even harder after that. I learned that not only is earnestness okay, but it's a vital part of being a human. I learned to really, truly listen, to which I say: Thank you so much to anyone who gave us feedback, everyone who posed questions, comments or concerns. Everything is constructive. Finally, I learned to lighten up; it's just fashion.
I'm doing something new, but you'll still see my byline here and there — which means you can still count on me to go absolutely ham the next time Harry Styles wears leopard print. I'll just be with you on the other side of the curtain, eagerly refreshing the homepage as a reader once again.
Thank you for reading.
Sign up for our daily newsletter and get the latest industry news in your inbox every day. 
Source: Fashionista