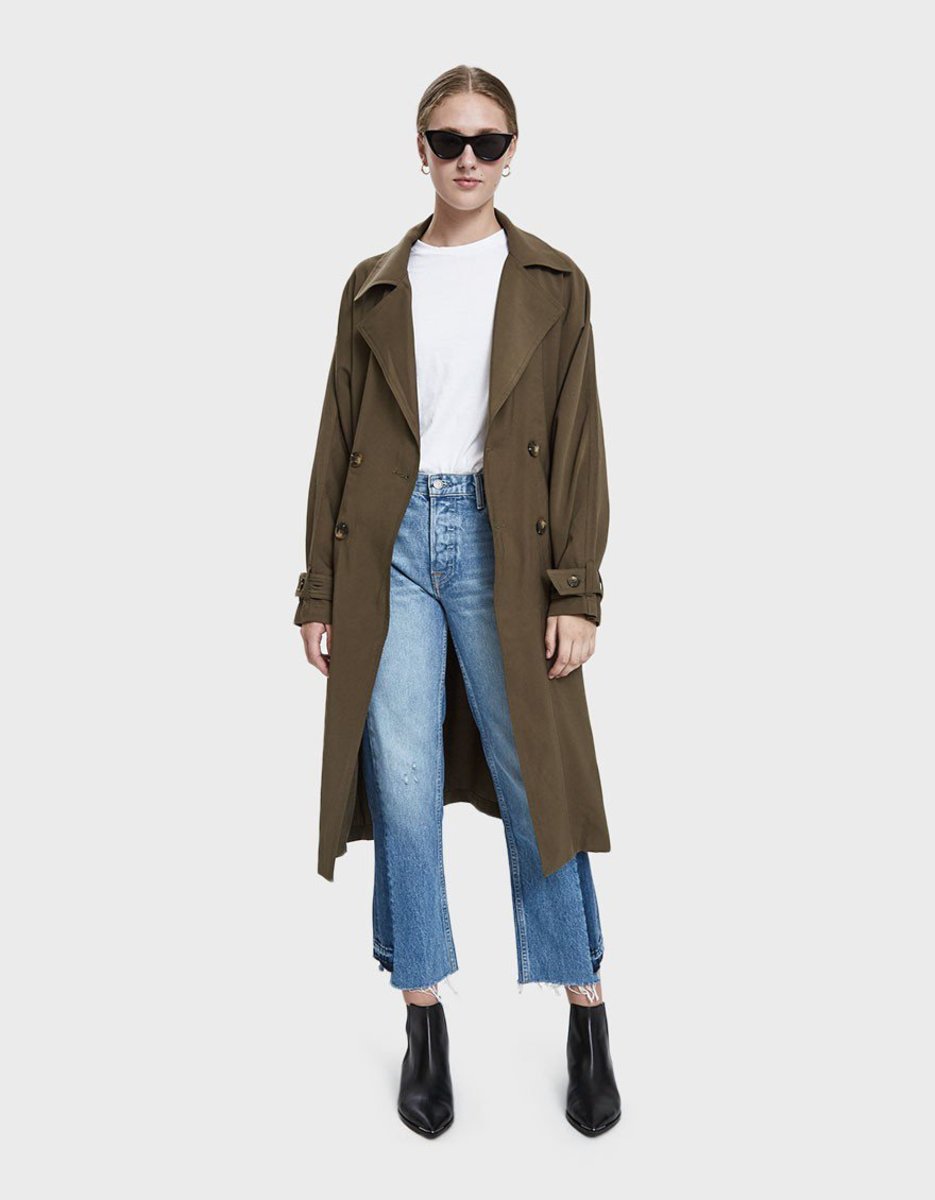 I've been on an outerwear kick lately. So far, I've received a faux fur coat as a gift during the holidays, spontaneously purchased a vintage wool coat while on a trip to Maine and now — thanks to a slew of online sales and a major case of the shoppies — I want to add this lightweight trench coat to my collection. Help.
The reasoning behind my potential purchase stems from a recent newsletter written by Fashionista alum Lauren Sherman on what to wear while traveling. It's something I've thought about for a while, but now that I've come across a solid explainer with a few retail suggestions, I can really get started on compiling the exact items I need to put on my person the next time I hop on a plane, starting with — how convenient! — a new piece of outerwear.
While Sherman suggests a sharp blazer to really pull your whole en-route look together, she also notes that a trench coat does the trick, too. I'm drawn to this version from Farrow because of its dark neutral color, slouchy silhouette and wide lapels. Plus, it just so happens to be on sale and coincidentally holds the same name as my older sister. That's enough reassurance to prevent me from getting buyers' remorse after purchasing this, so here I go. 
Farrow Krisha Woven Jacket in Moss, $94.99 (from $136), available here.
Please note: Occasionally, we use affiliate links on our site. This in no way affects our editorial decision-making.
Sign up for our daily newsletter and get the latest industry news in your inbox every day. 
Source: Fashionista