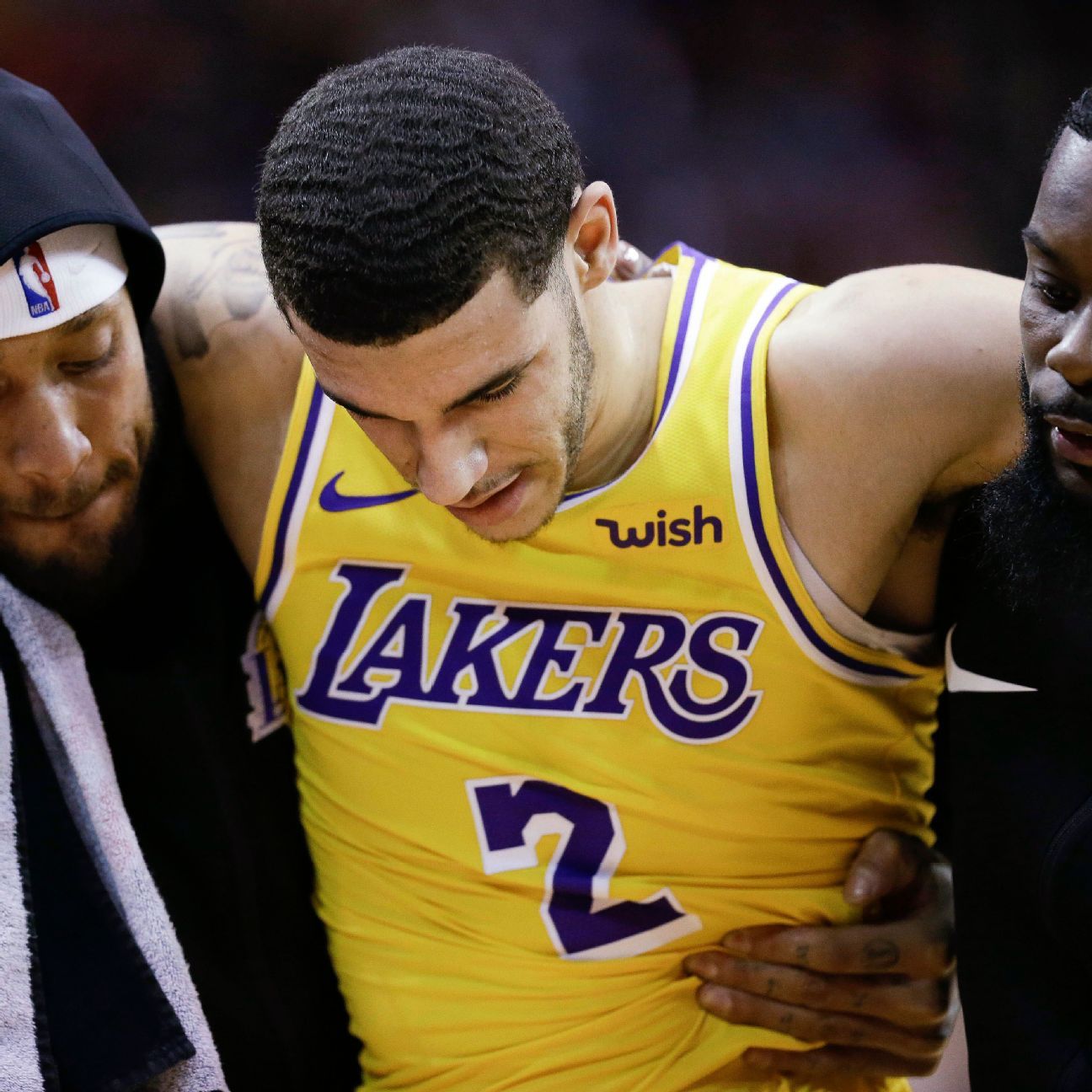 Los Angeles Lakers point guard Lonzo Ball is expected to miss 4-6 weeks after an MRI revealed a Grade 3 left ankle sprain suffered Saturday night against the Rockets, the team announced Sunday.
Ball, who sprained the same ankle against the Denver Nuggets in late November, turned the ankle after colliding with the Rockets' James Ennis III with 8:39 left in the third quarter. He fell to the floor in pain and had to be carried to the locker room by Lance Stephenson and Michael Beasley during the Lakers' ensuing timeout.
Ball left the arena in Houston in a wheelchair and was taken to an area hospital for examination after the X-ray machine at Toyota Center malfunctioned, according to the Lakers. An MRI on Sunday revealed the extent of the injury. Ball had eight points and 11 assists at the time of the injury, with seven of those assists coming in the first quarter as L.A. raced to a 39-26 lead after one. The seven assists tied his career high for assists in a quarter.
Source: "Los Angeles" – Google News