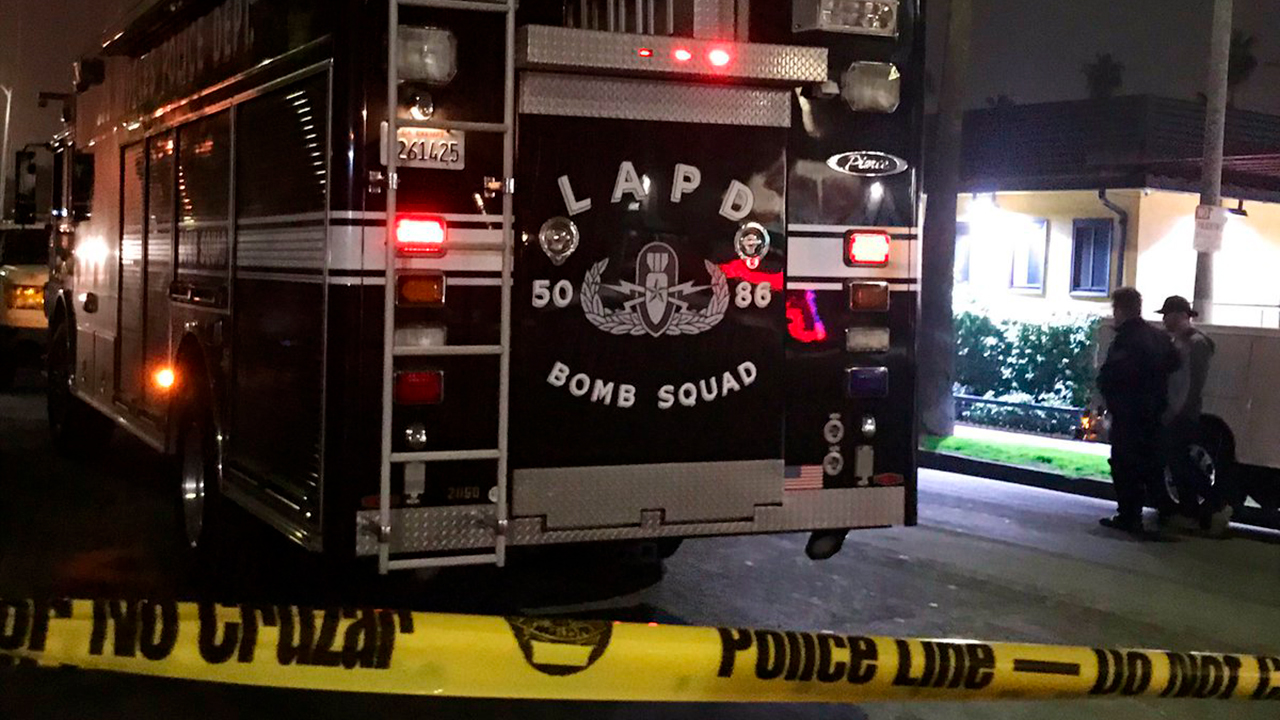 SOUTH LOS ANGELES (KABC) —
A Los Angeles Police Department station in South L.A. was temporarily evacuated and a bomb squad responded Friday morning after a suspicious device was discovered outside the building, authorities said.
The evacuation was lifted when officers determined the object was a citronella candle that was brought to the location by a domestic violence victim.
The incident began about 1:45 a.m. at the LAPD's 77th Street station at 7600 South Broadway, which was closed during the investigation.
The evacuation came the day after LAPD headquarters in downtown was
after an envelope containing a powdery substance was found in the mail room. A hazardous materials team deemed the substance to be harmless.
(Copyright ©2019 KABC-TV. All Rights Reserved.)
Source: "Los Angeles" – Google News