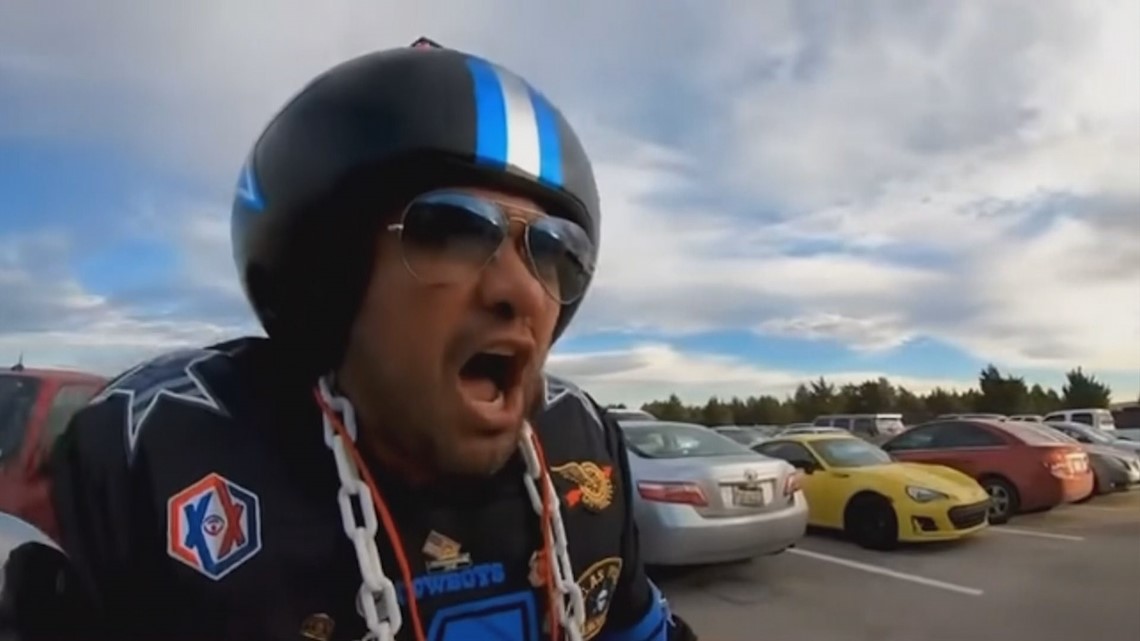 DALLAS — If fandom was ever tested, the fans we saw at DFW Airport on Friday would pass with flying colors. Just hours after the Cowboys got off the bus and into a chartered plane, fans boarded their own planes to Los Angeles.
"I'm hoping 75% of fans in L.A., nothing less," said Brady Kahn, who is going to the game. Kahn has Dak Prescott jersey neatly folded in his luggage. "Led us to 10 wins this year. He's taking us to the Superbowl."
Keitha McBride is excited to go to the game with a friend. Both were at the last game when the Cowboys barely pulled off a win against the Seahawks.
"Every outfit I have is Cowboys. Cowboy hat, Cowboy shirt, Cowboy jersey," McBride said. McBride also brought a large Cowboys blanket to keep warm.
"We're supposed to have good weather, but now it's going to rain. So we'll bring the energy," said Kahn.
Look no further than Dallas Police Department Senior Corporal Jaime Castro. The superfan, also known as Ballz Mahoney, put together a little send-off video featuring a rally by police recruits. "This is the year. We're ready to go to the Superbowl. We're ready," said McBride
Win or lose Saturday one thing is for sure: there will be a Texas-sized showing in Los Angeles.
Source: "Los Angeles" – Google News