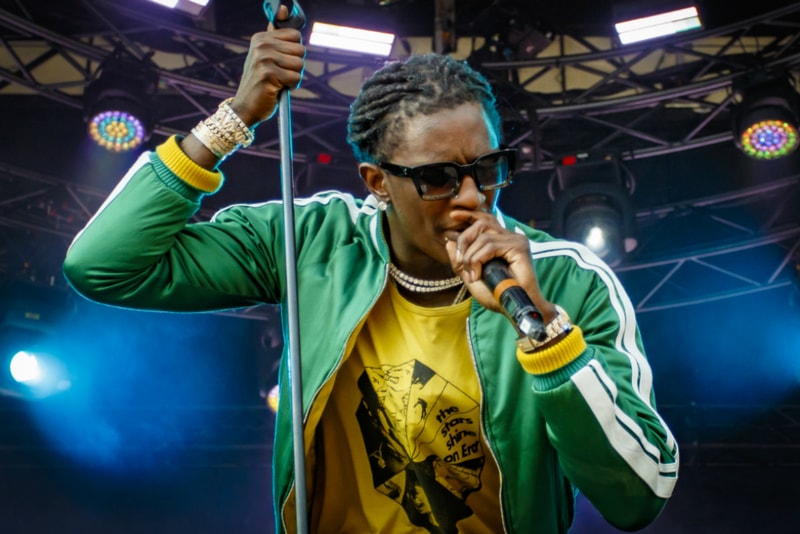 Sada Baby & Tee Grizzley – "Next Up"
Two of Detroit's most popular and talented superstars are linking up for "Next Up," the latest collaborative single from labelmates Sada Baby and Tee Grizzley. Directed by 20K Visuals, Sada Baby and Tee Grizley's "Next Up" visual takes us to a secluded and scenic forest locale, where the duo and a handful of models gather together to party and enjoy the luxuries of the videoshoot's lavish setting.
Mozzy – "Bail Bond"
On September 13, Mozzy and Gunplay are planning on releasing a collaborative studio project known as Chop Stixx & Banana CLips. To introduce listeners to the LP's sonic direction and tease its arrival, the Florida-to-California connection is sharing an animated vignette — cooked up by Damon Jamal — for Chop Stixx & Banana Clips' lead single, "Bail Bond."
SOB X RBE – "Legend"
Towards the beginning of June, SOB X RBE released their first new single of 2019, "Legend." Now, for the follow-up to that P-Lo produced record, the quartet are serving up a new, Damn Pocket-produced salvo titled "Legend." Considering the quality and release date of the aforementioned double-dose of music, it looks like SOB X RBE might be on course to drop a new full-length project by the end of this year.
Valee & Calboy – "Uninvited"
Lots of fire, melancholic melodies and soft-spoken flows collide for "Uninvited," a new single and visual from Chicago favorites Valee and Calboy. The Stripmall-directed "Uninvited" video comes to us following Valee's Runnin Rich EP, which dropped earlier this summer.
Nef the Pharaoh – Mushrooms & Coloring Books
For his latest full-length delivery, Nef the Pharaoh compiles 16 new tracks for a studio album titled Mushrooms & Coloring Books. The Vallejo rapper's new LP finds him looking to Tyga, ALLBLACK, Sada Baby, Shootergang Kony, Rexx Life Raj, Slimmy B, LOE Gino and Scando the Darklord for guest verses, while DTB, DJ Fresh, Konz Beats, Brodinski, Apollo Jets, JSlappy and show up supply the album's production.
DaBoii – "Beat In A Chokehold"
DaBoii delivers a hard-hitting flurry of sharp bars for "Beat In A Chokehold," his latest single and visual. As usual, DaBoii snaps on "Beat In A Chokehold," proving — once again — he's the strongest emcee in SOB X RBE. While SOB X RBE are likely preparing to drop a new album in the near future, we definitely need another new solo project from DaBoii in the coming months.