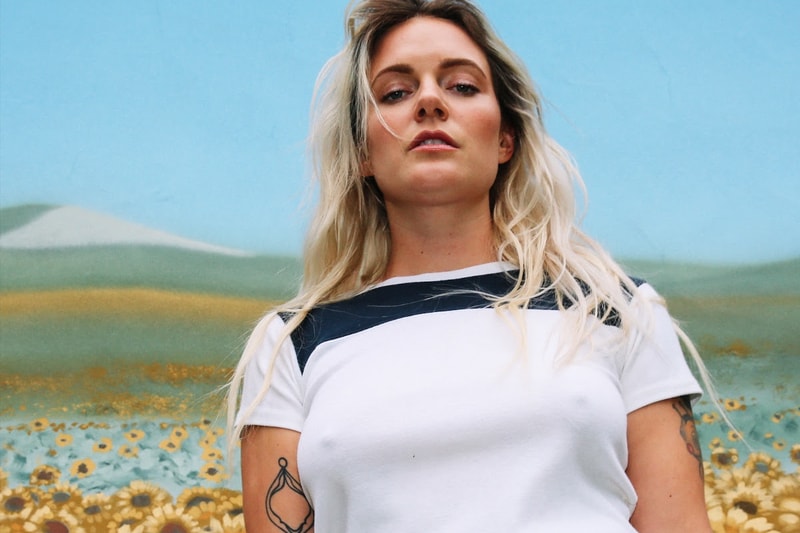 Last week, we spotlighted new releases from Com Truise, Rexx Life Raj, E-40, Rick Ross, Mozzy, Shoreline Mafia, Veeze, Kevin Gates and ODIE. For this week's edition of our Best New Tracks series, we're bringing attention to new deliveries from Tove Lo, Alma, Caleb Giles, Chynna, Marc E. Bassy, Black Milk, Vegyn, Craig Xen, XXXTentacion, daydream Masi, Vic Mensa and Jesse Rutherford.
Tove Lo Featuring Alma – "Bad As The Boys"
Tove Lo reveals her forthcoming album Sunshine Kitty will drop on Sept. 20 and shares a brand-new track "Bad As The Boys" featuring Finnish artist Alma. Sunshine Kitty features guest appearances from Kylie Minogue, Jax Jones, Alma, Doja Cat and MC Zaac, among others.
"'Bad as the Boys' is about my first summer girl crush when I was in my teens. It's about that sting you feel in your heart when you know summer is coming to an end and so is the romance." Tove Lo reveals. "Since I'm singing about a girl I wanted another female artist on it who also likes girls; so I hit up Alma. She really felt the song and was down to sing it with me. She has such an amazing voice and she absolutely killed it! And she's badass."
The title of the upcoming LP is "a play on pussy power, but it's a happy, positive way of seeing it," Tove Lo states. "It ties in with the lynx. This cartoon cat (featured on the artwork) is an extension of me and part of the new music. She's super cute, but she does stupid shit like getting in fights and getting fucked up. It's how I feel the album sounds."
Caleb Giles – Under The Shade
Caleb Giles releases his new album Under The Shade. The album led by "Blxckberries," which premiered on Matt Wilkinson's Beats 1 Radio show on Apple Music, and "Quicksand" featuring Pink Siifu. Under The Shade also features fellow New York artists duendita and Cleo Reed, and is the follow-up to Caleb's 2018 project There Will Be Rain.
Chynna – "asmr"
Philadelphia's Chynna Rogers shares a new song and accompanying video. "asmr" finds Chynna detailing the dark side of love. The visual is directed by LouieKnows.
Speaking on the inspiration behind the song Chynna says:
"['asmr' is] another sonic version of how I'm feeling, of what's going on inside my head. The asmr shit is just so funny to me. I've heard that I had an asmr voice and I'm trying to entertain my fans that are into asmr, trying to be entertaining, as usual."
Marc E. Bassy – "Die Hard"
Bay-Area crooner Marc E. Bassy debuts the official video for his lead single "Die Hard," off his forthcoming independent album that's due out this summer. His latest single was inspired by the 1988 classic movie starring Bruce Willis.
"The movie 'Die Hard' was playing in the background at the studio while I was writing one day," expressed Marc. "At this same time, quitting a couple bad habits had been weighing heavily on my mind and the idea just really developed from there."
Black Milk – DiVE
Combining adventurous sonics with a curious and defiant perspective on modern American life, Black Milk is one of rap's most vital artists. The Detroit critical-darling shared his newest EP, DiVE, via Mass Appeal Records. Spanning 11 songs, Black Milk's vocals drip like honey with a few scrupulous features from BJ The Chicago Kid, Sam Austins, MAHD, and Phil Swish.
Vegyn – "Blue Verb" & "Cowboy ALLSTAR"
London-based polymath Vegyn shares two new videos, "Blue Verb" and "Cowboy ALLSTAR." The grain-heavy videos, both directed by Joshua Gordon, live in the same realm but take on their own route. The videos follow Vegyn's 71-track mixtape, Text While Driving If You Want To Meet God, doubling down on the unique world he created.
Craig Xen Featuring XXXTentacion – "RUN IT BACK!"
Craig Xen releases the music video for "RUN IT BACK!," an XXXTentacion-featured track from his project, Broken Kids Club. The video, directed by JMP, features Craig Xen and fellow Members Only cohort, Tankhead, sharing a sinister glimpse from their supposed younger years.
daydream Masi – Slow Rage
Newcomer daydream Masi releases the Slow Rage Project, his debut seven-track project, produced by Mike Irish.
Jesse Rutherford (The Neighbourhood) featuring Vic Mensa – "Let U Know"
Vic Mensa & Jesse Rutherford of The Neighbourhood shared "Let U Know," a collaborative single launched ahead of their impending co-headlining Heads & Tails tour. For each night of the 14-date tour, the headliner will be determined by a coin toss.
Click here to view full gallery at HYPEBEAST