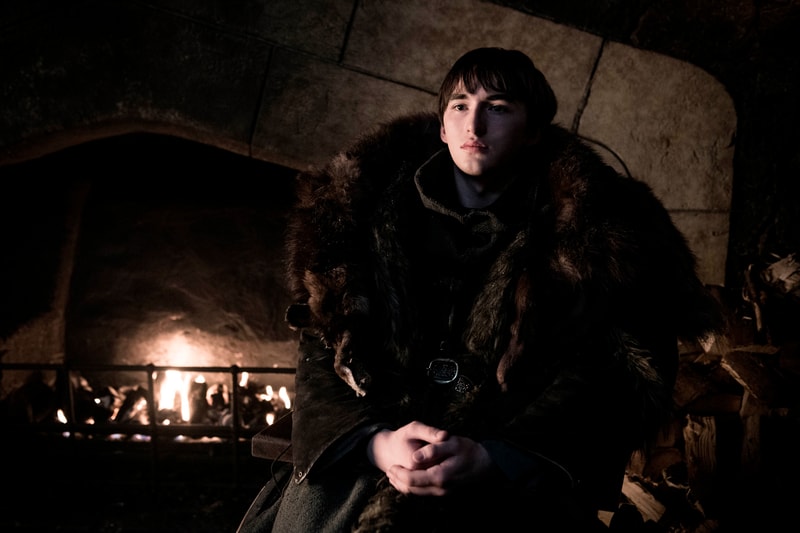 After patiently waiting for almost two long years, Game of Thrones finally made its triumphant return to HBO on Sunday night with groundbreaking ratings.
WARNING: Spoilers lay ahead.
Although the season 8 premiere only ran just under an hour long, it gave viewers ample of time to catch up on cliffhangers left in season 7's finale, as well as a chance to see main characters being reunited in Winterfell and shocking revelations being revealed.
Of course with GoT being such a cultural impact to today's society, what would we do without a few good memes floating around the Internet? Below is a round up of the best memes from Game of Thrones' Season 8 premiere which touches upon Bran Stark's constant staring, Cersei Lannister and her missing elephants, and Jon Snow finding out his real identity, amongst other topics.
Keep it locked here on this space as we'll be updating it weekly. To keep up, Winterfell prepares for battle in next week's GoT episode.
Nobody:
Bran: pic.twitter.com/Zu0uWryTI9

— Dad (@fivefifths) April 15, 2019
YOU: [switches to private browsing]

BRAN STARK: pic.twitter.com/YP1kitZDBd

— Dave Itzkoff (@ditzkoff) April 15, 2019
Bran just wheeling around Winterfell doing this GIF to everyone pic.twitter.com/gFKLBgEKlI

— Joe Caporoso (@JCaporoso) April 15, 2019
I present to you..

Dr. Dre's The Next Episode ft. Bran#GameOfThrones pic.twitter.com/rrlNeQHrw1

— Shahbaz Khan (@ShahbazMKhan) April 15, 2019
#GameofThrones
Me: Reaching for those cookies I don't need.

Bran: pic.twitter.com/c0rty5BYmV

— Ty (@OnlyUneecorn) April 15, 2019
Bran throughout this episode
?#GameofThrones pic.twitter.com/QRX4i9Ky6M

— Chuks Dozie (@DozieCN) April 15, 2019
Sam: at least I get to see my family

Daenerys: pic.twitter.com/bIgkLZEh7D

— m (@eisrim) April 15, 2019
Someone in Winterfell minding their business not bothering anybody at all:

Bran: pic.twitter.com/1yVnhp7ELi

— Beyonce has an uncle named Larry Beyince. Bruh…. (@DragonflyJonez) April 15, 2019
When you see the little boy you pushed out the window pic.twitter.com/qXd2lzvPYF

— Jemele Hill (@jemelehill) April 15, 2019
*chugs wine*

Tell Cersei..

I WANT HER TO KNOWW IT WAS ME pic.twitter.com/LGiUhyeFVw

— arya stark fan acct ? (@sherrydacosta) April 14, 2019
Scene between Gendry & Arya#GOT #GameofThrones pic.twitter.com/E93v0FEUhg

— ladiesleaveyamanathome (@4THMEMBEROF3LW) April 15, 2019
Me when Arya and Jon reunited vs. Me when Arya and The Hound reunited #GameofThrones pic.twitter.com/iyOeyYT5nr

— Garner of House Montgomery (@garner_mont) April 15, 2019
Jon Snow everytime he gets rid of one title and they give him a higher one pic.twitter.com/Nnv5dlpCpu

— Ashley K. (@AshleyKSmalls) April 15, 2019
Sam: You're the true King of the 7 Kingdoms
Jon: pic.twitter.com/Yj6nxoniL3

— Major Taylor (@bdottaylor4) April 15, 2019
Nobody:

Nobody at all:

I mean it really no one:

Euron: pic.twitter.com/sKsw23FxQ1

— The Prince That Was Promised? (@KazxKage) April 15, 2019
Dany: I have two dragons.

Cersei: pic.twitter.com/Vsi4mKeNVJ

— WeBoughtAZuul (@CrypticPinecone) April 15, 2019
Cersei….you've been pretty smart this whole time…..but bitch. Elephants on a boat. A BOAT. #GameOfThrones #DemThrones pic.twitter.com/ilIrAfmnpr

— Ms. Fitzwillemina Darcy ???? (@ReneeMichelle11) April 15, 2019
Cersei be like pic.twitter.com/3m0LRASPQ3

— sbeve (@santicev) April 15, 2019
Nobody:

Bran Stark when facing the Night King:#GamefThrones pic.twitter.com/Dj8iMVJHwA

— 千卂尺卄卂ᗪ ❄️? (@ReaIJoker) April 15, 2019
Everybody: The white walkers are coming! If we don't stand together we're gonna die!
Cersei: Where da fuck are my elephants?#GameofThrones pic.twitter.com/xP1zSZl4TJ

— MONBEBE4LIFE ?? ? (@MonbebeNyc) April 15, 2019
#GameOfThrones
Golden company guy: nah, we didnt bring any elephants

Cersei: pic.twitter.com/xi24iTKdHS

— Joshua Kloss (@JetSetJAK) April 15, 2019
Bran waiting on Jaime:#GameOfThrones pic.twitter.com/Un8VZROPBD

— Castle Black (@CastleBlackPod) April 15, 2019
I know I'm not the only one singing this song during the scene #GameofThrones pic.twitter.com/5s2lhqq6l8

— Migz (@NeonMigz) April 15, 2019
This dragon was looking at them kiss like "Jon Snow that's your aunt, boy you wild" #JonSnow #GameofThrones pic.twitter.com/5VU2Qv2Pu7

— Chief?Rocka (@11BEddieV) April 15, 2019
dany telling sam how she killed his dad and brother #GameofThrones pic.twitter.com/ca3NyrTAGV

— angelafernandez (@sleepingangie) April 15, 2019
Daenerys: Don't be afraid.

The Dragon: pic.twitter.com/nmkqpteOYI

— allyson (@allysonjbr) April 15, 2019
Click here to view full gallery at HYPEBEAST