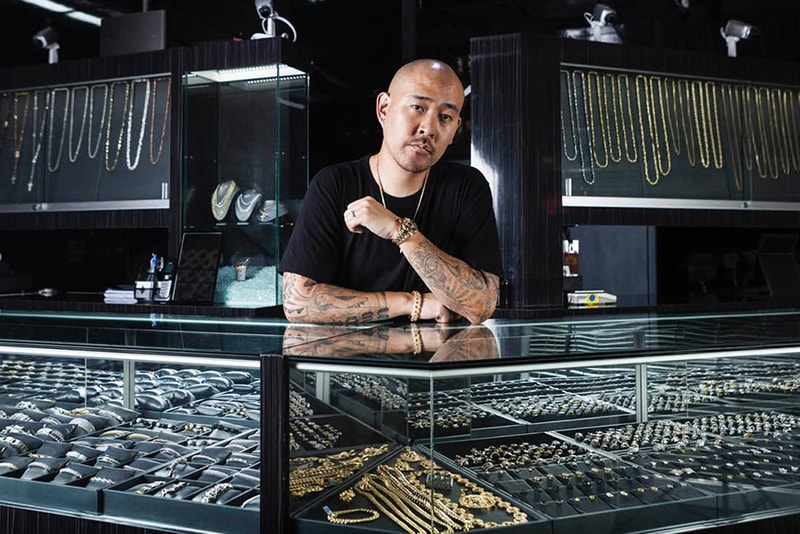 A few hours ago, musician, actor, and jeweler Ben Baller took to his personal IG account to share a list of who he believes are the 20 best jewelers of all-time.
Baller included the likes of Jacob the Jeweler, Jason of Beverly Hills, Iceman Nick, Jimmy Boi, and King Johnny. Of course for the number one spot, he gave himself the honors believing "The greatest jewelers of all time is defined by how big an impact you made in the game. Not how many pieces you made, but how creative and crazy your custom work is/was." He also went on to share that he deserves the top honors because it's not about "selling 500 iced out Cuban links or pre made diamond high end watches that were all set in China" but the fact that he's not "buying ads on blogs."
Baller went on to share that "99% of the jewelers in the game now are out to get rich and can't afford to take time off due to being worried about keeping up a mortgage or not being late on that Rolls Royce payment. But how many jewelers turn down $50,000-$100,000 jobs?" and asked the audience, "How many jewelers inspired other to want to also become jewelers?" Finally he concluded with, "I also think if the diamond and gold game wasn't so racist. There would be more great black jewelers out there like Chris Aire. There should be way more black jewelers for sure."
Baller himself has paved a career out of creating some of the most jaw-dropping pieces in the industry and has a clientele list made up of Kayne West, Drake, Nas, Frank Ocean, A$AP Rocky, and Snoop Dogg.
The list has since caused of bit of controversy via those deciding to join in on the conversation. Let us know your thoughts about Baller's choices in the comment section below.
In related news, check out Ben Baller's custom IGOR pins for Tyler, The Creator. And for more on the creator, listen in on "Business of HYPE With jeffstaple, Episode 15: Ben Baller."
Click here to view full gallery at HYPEBEAST