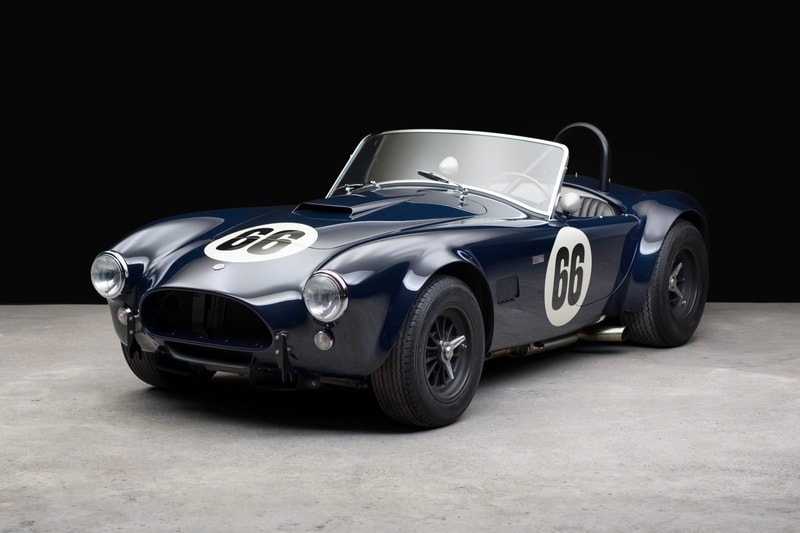 The 1964 Shelby Cobra 289 is no stranger to car collectors and enthusiasts alike, and now a particularly famous one is available for sale. Combining the best of both British and American automotive technology at the time, the 289 draws together the lightweight AC chassis from Britain and a small-block Ford V8 to produce a seamless and elegant classic racer. While the styling does point back to earlier times, its groundbreaking (in 1964) 271 horsepower is still a force to be reckoned with when you consider the car's weight.
A second-generation Mark II, Auxietre & Schmidt's Cobra 289 has a long and proud racing history with an endless list of accomplishments. The classic was first built in England in May of 1964 and later shipped to Shelby American in June. It dominated the SCCA USRRC at the time, losing only once in three years, as well as coming first in its class at the 1967 SCCA Nationals, beating legend Mark Donahue's track record by one whole second. The car then went through several collectors' hands over the years, while racing in a number of vintage events. Rest assured, meticulous restorations were made to it, keeping the collector's piece in perfect condition.
This 1964 Shelby Cobra 289 is now at Auxietre & Schmidt looking for a new owner, and the price is upon request.
In other automotive news for collectors, Bugatti recently debuted the most expensive car of all time.
Click here to view full gallery at HYPEBEAST