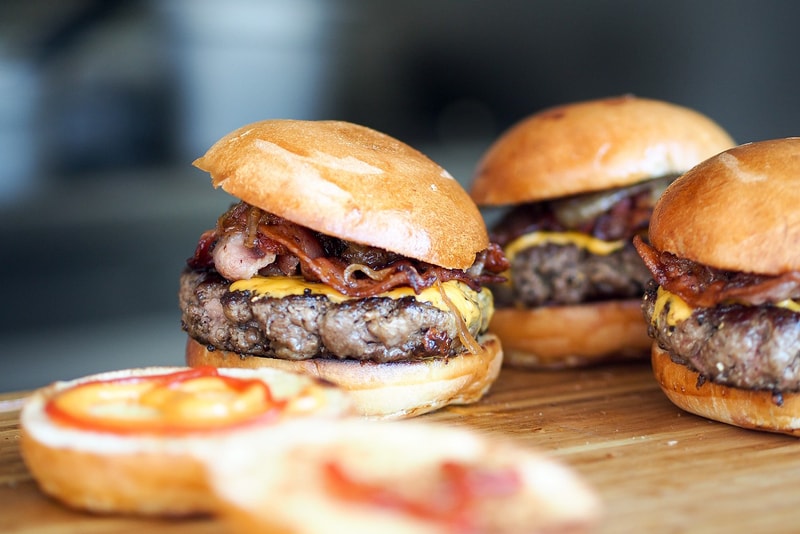 The results are in on America's favorite fast-food burger chain, according to a new survey done by Market Force. The survey was broken up into categories of food quality, value for money spent, healthy options, speed of service, overall cleanliness, staff friendliness, curb appeal, and atmosphere. As such, based on the criteria and answers from the survey, about 73 percent asked chose In-N-Out in overall customer satisfaction.
However, restaurants like Five Guys beat out In-N-Out in the "Food Quality" category with 72 percent, with a close one percent advantage. Five Guys also beat out In-N-Out in terms of "atmosphere" as well.
More conventional burger joins like Burger King (33%), Wendy's (36%), and McDonald's (28%) ranked among the worst fast-food chains in the survey. Check out the graph and video below.
In case you missed it, Burger King's "Impossible Burger" is coming to all United States locations.
America's favorite burger chains #InNOut https://t.co/jTlBz1CuZS pic.twitter.com/c0ib2AXc8o

— Nelahism (@nela_minded) August 1, 2019
Here are America's top 10 favorite burger joints. Did your favorite make the list? pic.twitter.com/eeEtvQQL7T

— CBS News (@CBSNews) August 1, 2019
Click here to view full gallery at HYPEBEAST