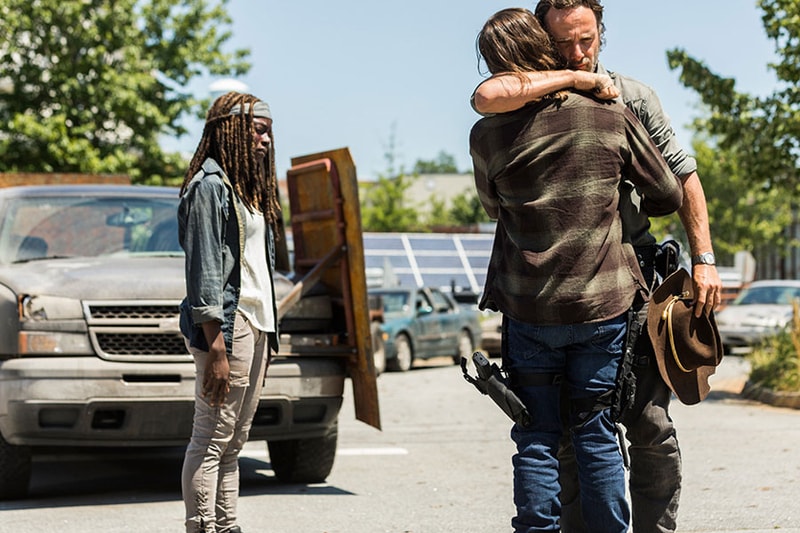 AMC has confirmed it is actively developing a new spin-off for its flagship show The Walking Dead, making it the third show in the franchise alongside its previous spin-off Fear The Walking Dead.
AMC COO Ed Carroll made the announcement during a quarterly earnings call with Wall Street analysts, in which he states the following:
"We're not at a stage where we'll be announcing its plans to premiere. But we have hired creative people that have pitched story outlines. We feel very good about the development of that series. We're not in a position to talk about partnerships in terms of other territories or ancillary windows, other than that there's a healthy appetite for it and we've had a number of conversations with a lot of players in the space."
The main show has lost lead actors Andrew Lincoln and Chandler Riggs, who both played Rick and Carl Grimes, respectively, and other mainstays such as Lauren Cohan (Maggie) have stepped away from the series with Danai Gureria (Michonne) to soon follow. However, Lincoln is set to return to the franchise in the form of a couple Walking Dead movies and the show is moving forward with a season 10 and an upcoming crossover with Fear The Walking Dead.
"We are well aware that when a show has been around for nine years, you would expect viewership to be declining, but I think we've managed that and managed that well," Carroll said. "When The Walking Dead is no longer part of the channel, I think that will have more of an impact on revenue than on, [income] because generally, expenses go up as the seasons continue and viewership declines. That's just a general pattern with any show that's been around as long as The Walking Dead has."
In other entertainment news, Will Smith won't be returning as Deadshot in Suicide Squad 2.
Click here to view full gallery at HYPEBEAST