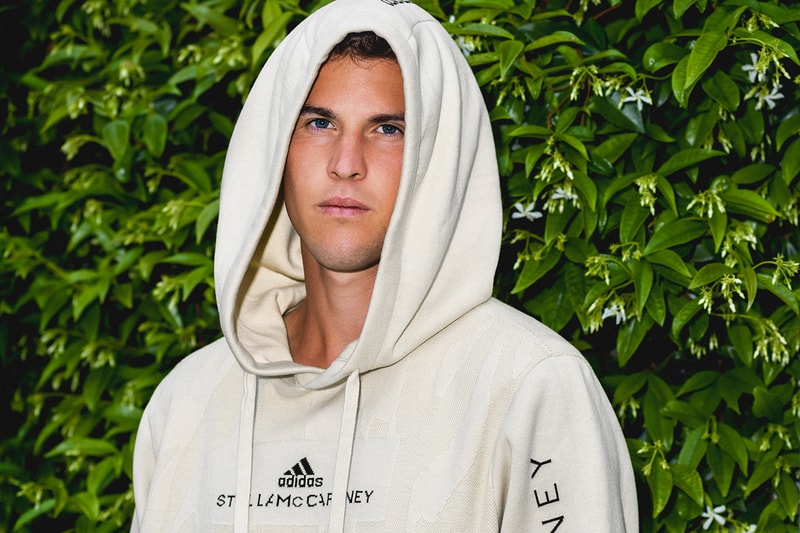 adidas by Stella McCartney has teamed up with innovative sustainable company Evrnu to turn old clothing into new garments in an attempt to address waste in the fashion industry.
The clothing line uses technology called NuCycl, which purifies and liquifies old cotton and transforms it into new material ready to be made into adidas by Stella McCartney sports-luxe garments. Stacy Flynn, co-founder and CEO of Evrnu says, "our goal is to convert that garment waste into new fiber, so that we eliminate the context of waste in the supply chain."
To avoid weakening the original fabrics, Evrnu uses the chemical-based NuCycl process to break down the cotton to its original polymer. Once the polymers are extracted and are a liquid pulp they are put into a 3D-printer-like machine which forms new yarn, which will be used to make the sustainable line of adidas by Stella McCartney garments.
Pieces such as the hoodie incorporate a jacquard knit comprised of the recycled yarn and organic cotton, which when combined creates a stronger and more durable compound than the original fabric. The inaugural NuCycl pieces will be produced in a limited run of 50, which will all be given to athletes.
Because Evrnu does not make the fabrics itself — instead, it develops custom fabrics with brands and then licenses its technology to garment factories — there is still steps to be taken to take it out of the prototype stage. Flynn said, "If we can rethink how we are leveraging technology, we can actually take a business model like fast fashion and use it as a catalyst for positive environmental and human effect." Take a look at some of the first NuCycl-developed adidas by Stella McCartney pieces in the gallery above.
In other news, UNIQLO's owner Fast Retailing has announced its eco-friendly initiative to reduce single-use plastic by 85% in its stores.
Click here to view full gallery at HYPEBEAST