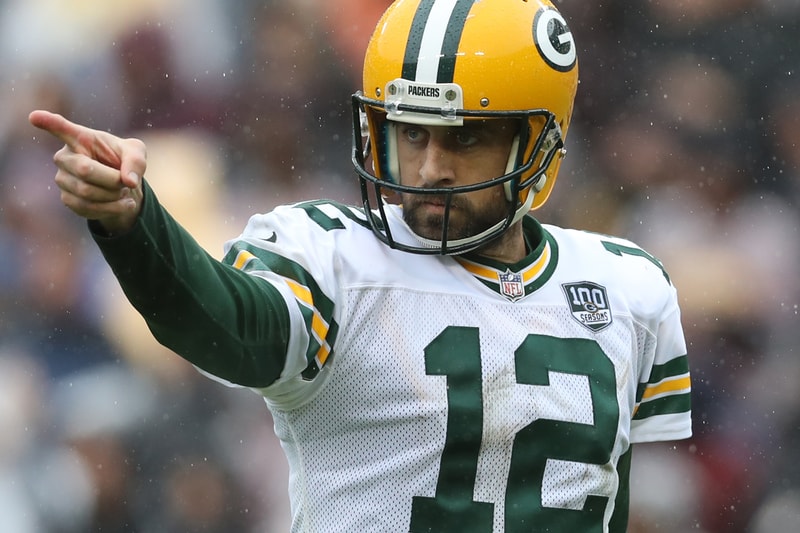 Back in 2018, Green Bay Packers quarterback and Game of Thrones super fan Aaron Rodgers became to center of a rumor about him having a cameo in Season 8, to which he responded at the time he "could not confirm nor deny" it. Now, it seems the rumor has resurfaced, with Aaron Nagler, co-founder of Cheesehead TV, taking to Twitter to reveal that the quarterback will indeed have a cameo in the next episode. With only two episodes left and a largely unresolved battle for the throne, it's refreshing to see that HBO and Game of Thrones still has space for playful cameos like this.
Of course, Rodgers isn't the first famous person to get a spot on the now legendary TV show. It's Always Sunny in Philadelphia's Rob McElhenney, Noah Syndergaard from the New York Mets, and singer-songwriter Ed Sheeran all had cameos in the previous seasons of Game of Thrones.
To see whether the rumors are true and Aaron Rodgers will get his cameo, Episode 5 of Game of Thrones Season 8 will air this Sunday, May 12.
Aaron Rodgers is going to be in Game of Thrones. Enjoy.

— Aaron Nagler (@AaronNagler) May 9, 2019
Click here to view full gallery at HYPEBEAST