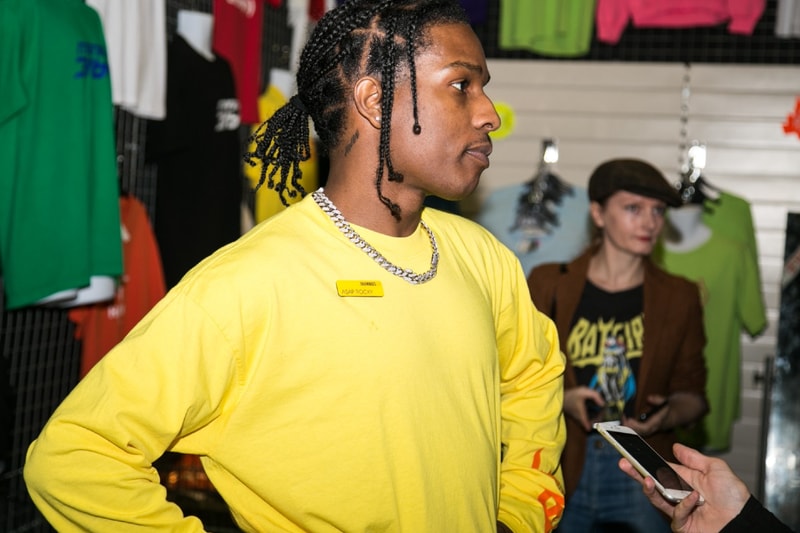 After a tortuous few weeks, A$AP Rocky has finally received the verdict for his assault trial. This afternoon in Sweden the judge ruled the rapper is guilty. Two members of his entourage, Bladimir Corniel and David Rispers, were found guilty of the same charge.
A$AP Rocky did not physically need to be in Sweden when the court's decision was handed down. It was also shared the rapper will not need to return to the European country and has been ordered to pay a fine to the victim. He was also given a suspended sentence with no additional jail time.
At the beginning of the month, A$AP Rocky returned home to America after being detained in a Swedish jail for a month following an altercation with a 19-year-old man named Mustafa Jafari. Rocky spent five-weeks in prison, while the trial lasted three days before the jury could move on to make their decision.
Since returning home the rapper has been spotted attending Kanye West's Sunday Service, as well as performing his first live show just this past Sunday, August 11 at the Real Street Festival in Anaheim, California. While onstage the rapper told his fans, "I just want to say, what I experienced it's crazy. I'm so happy to be here y'all don't even understand. I'm so happy to be here right now. That was a scary, humbling experience, but I'm here right now God is good."
The rapper debuted a new song at the festival before performing "Who Dat Boy" alongside his good friend Tyler, The Creator.
In case you've missed it, here are the details for the A$AP Rocky assault case.
Click here to view full gallery at HYPEBEAST