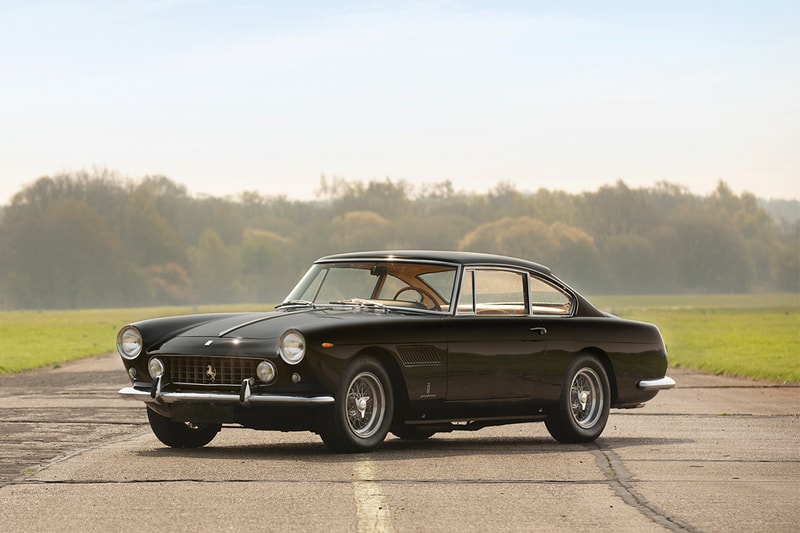 Ferrari collectors will be happy to learn that a beautiful 1962 Ferrari 250 GTE 2+2 Series II is currently up for bids over at RM Sotheby's. The Pininfarina-designed model was Ferrari's first attempt at producing a four seat grand tourer. While Enzo Ferrari was initially hesitant to work with Pininfarina, increasing racing costs meant he didn't have much of a choice. As it turns out, it eventually became one of his favorites.
The car itself utilizes the same 508-series chassis as the 250 GT coupe. Both the driving position and the beastly V12 engine were pushed forward in order to fit the rear seats. The model was manufactured in three revised series from 1960 to 1963, and although it was Ferarri's first series-produced 2+2, it quickly became the Prancing Horse's best-selling model during that era.
The first owner of the car, Henry Roussel, claimed it from Ferrari's distributor in Paris back on August 8 1962. From then, the elegant racer would change owners multiple times, going from a pharmaceuticals executive to famous French singer Richard Anthony, who supposedly loaned it to Claude Francois, pop star and composer of the classic My Way'. Finally, in 2006, the vehicle was passed on to its last owner Jay Kay, a founding member of Jamiroquai and a sports car enthusiast.
Maintained by Joe Macari Performance Cars, the classic 250 GTE is now up for bidding in its original color scheme of "Nero over Beige", earning a Ferrari Classiche certification through its original engine and gearbox. If you're interested in bidding on this Ferrari, head over to RM Sotheby's auction page.
And for more car news, Nissan is bidding farewell to its 370Z Roadster for 2020.
Click here to view full gallery at HYPEBEAST