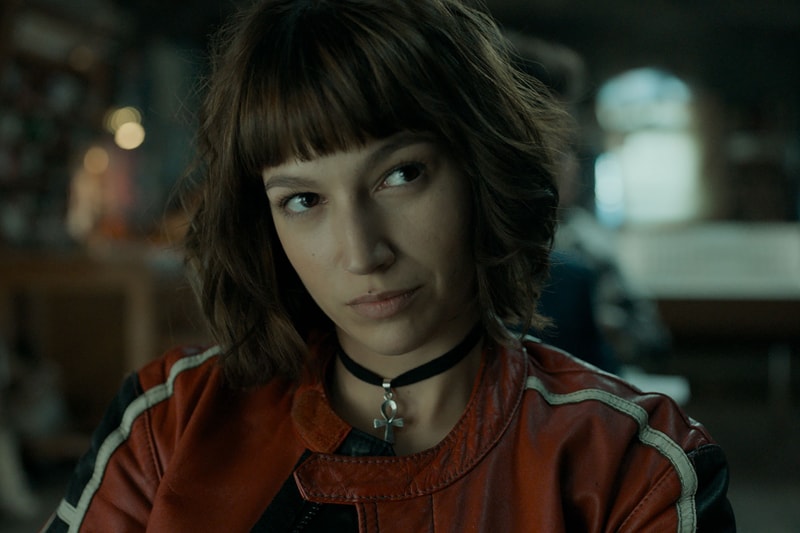 While TV shows like Euphoria and Stranger Things have been taking the world by storm, there's another Netflix show that has been receiving attention worldwide ever since its first season: Money Heist, or La Casa de Papel, featuring Úrsula Corberó as Tokio. First aired on Spanish network Antena 3, Money Heist was originally planned to have only two seasons, but expanded due to its popularity. The third season was released last month, and the crew has recently finished filming the fourth.
The show tells the story of a group of thieves who follow a man, known as the Professor, to execute the world's largest robbery at the Royal Mint of Spain in Madrid. The series is illustrated in the eyes of Tokio, a hot-headed, badass girl who falls in love with Rio during the meticulously planned project. From her role, Úrsula Corberó has been gaining much attention, becoming a favorite to many fans all over the world.
If you've been watching the series and are dying to know more about Úrsula just like anyone else, scroll down to read some fun facts about the actress from her work with BVLGARI to her sense of style.
In case you missed it, here are five fun facts about Katherine Langford, who plays Hannah Baker in 13 Reasons Why.
1. Úrsula is the face of BVLGARI.
Last year, Corberó was named the face of BVLGARI's new Fiorever jewelry line, and has been the brand's ambassador ever since. According to the luxury label, the actress' image and style fell right in line with the new collection's la dolce vita ("the good life" in Italian) lifestyle. "That they should have asked me to become the new ambassador is like a dream, a wish come true. It is an immense honour for me to become part of this family," she expressed in an interview with Harper's Bazaar Singapore upon accepting the new job.
2. She considers herself a feminist.
Jeosm
In a previous interview with mujerhoy, she mentioned that she calls herself a feminist. "The grand battle [for women] is that maybe we need things to balance out a bit more so it can be equal," she explained. "That's how I feel. Sometimes I hear people say 'It's that everyone's going overboard with feminism' and I think it's necessary because it's been so unequal for such a long time that it's necessary we go overboard a bit." Her character Tokio is just that, along with her partner in crime Nairobi.
3. She's a style icon.
If you've been following Úrsula on Instagram, you've probably seen her streetwear-inspired outfits. From a patterned mini dress and chunky boots ensemble to belt bags, denim jacket and Off-White™ x Nike Air Force 1 in "Volt," the star sports some of the trendiest fashion items and her style is definitely inspiring to her fans.
4. Tokio's style in Money Heist is inspired by Mathilda in Léon: The Professional.
Netflix
Played by Natalie Portman, Mathilda in 1994 film Léon: The Professional became a legendary character and a go-to for Halloween costumes every year. Corberó took inspiration from this icon for Tokio, as seen from some of her outfits finished off with a choker and short bob cut with bangs.
5. She's dating fellow actor Chino Darín.
The actress has been dating Argentinian actor Chino Darín ever since they met on set for a Spanish TV series titled La Embajada (The Embassy) where they acted as lovers. Best known for his roles in movies El Angel and A Twelve-Year Night, Darín explained in an interview with elPeriódico that the two are so perfect for each other that they "understand each other with a look."
Click here to view full gallery at HYPEBAE